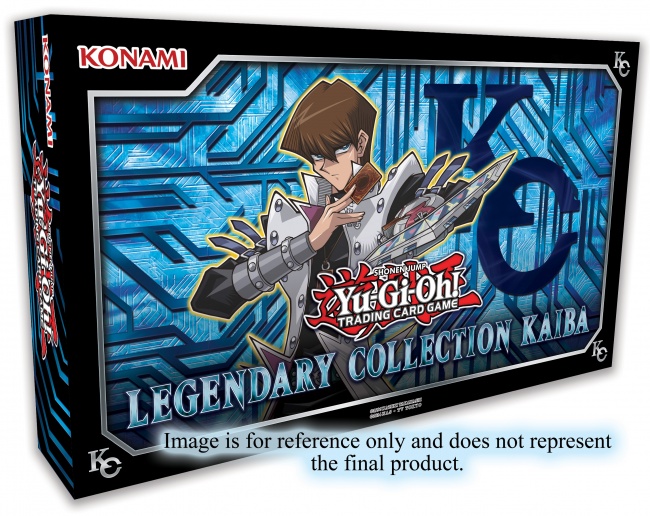 The most famous cards used by Yugi's rival Kaiba will be featured in the upcoming
Legendary Collection Kaiba
boxed set, which Konami Digital Entertainment will release on March 9.
The 100-card all-foil "mega-set" includes a number of cards used by Kaiba in the Yu-Gi-Oh! animations, as well as additional cards designed to work well with them. The set features five all-new cards inspired by the duelist's cards "Lord of D.," "The Flute of Summoning Dragon," and "The Fang of Critias."
Each boxed Legendary Collection Kaiba set comes with a trio of Legendary Collection Kaiba Mega Packs, each with four Secret Rare and six Ultra Rare foil cards. In addition, it includes the five new cards and a hard-backed game board depicting a complete Duel Field for one player on one side and artwork featuring Kaiba on the other. MSRP is $29.99 per set.
The release will fall shortly after two other Yu-Gi-Oh! products Konami recently previewed at New York Comic Con (see "Upcoming 'Yu-Gi-Oh!' Sets at NYCC").