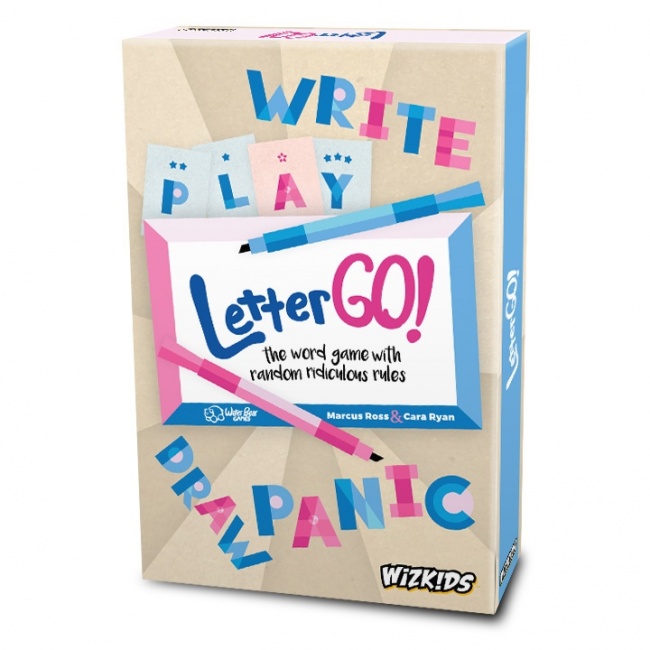 Next March, WizKids will release a new party-style word game called
Letter Go!
In Letter Go!, players compete to collect letter cards faster than their opponents. Each round, they must write words on their whiteboard that use the letters on the cards that are available. However, the silly rules for choosing words randomly changes during play to keep the players on their toes. The player who can earn the most points over five rounds of play wins the game.
Letter Go! was created by Marcus Ross and Cara Ryan. It is intended for 2 to 6 players, ages 14 and up, and plays in a little more than half an hour. The game comes with 96 letter cards, 26 double-side rule cards, 6 white boards with dry erase markers, 6 scoring tokens, and a 60-second timer. MSRP is $29.99.
WizKids will also release the secret agent themed Spy Tricks in March (see "Bluffing, Betting, Trickery Abound").