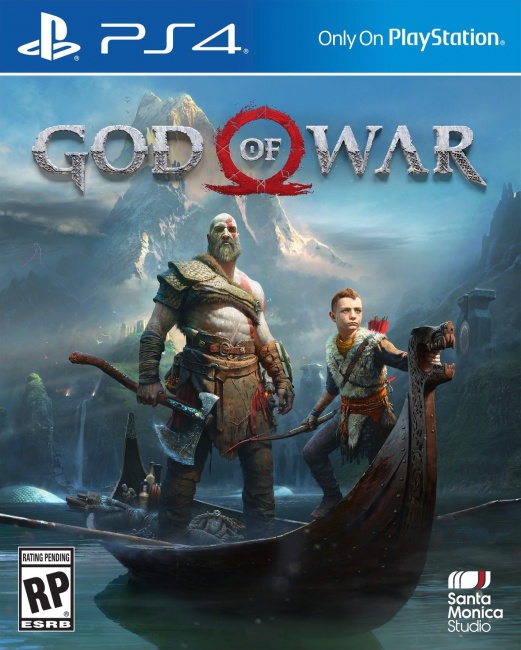 Dark Horse Comics has partnered with Santa Monica Studio and Sony Interactive Entertainment to release the companion comic series and art book for the upcoming
God of War
video game in 2018.
God of War
is an action-adventure PlayStation video game series created by Santa Monica Studio, based loosely on Greek mythology. It debuted in 2005, and has spawned seven games across multiple platforms. The story follows Kratos, a Spartan warrior tricked into killing his family by the God of War Ares. Kratos kills Ares and becomes the new God of War. Betrayed by the Greek pantheon, he seeks revenge against the gods. An eighth game, a soft reboot based on Norse mythology, adds Kratos' son Atreus as a passive player. It will release in early 2018 for PlayStation 4.
The Art of God of War
will follow Kratos' odyssey as they journey to Midgard, and will include in-depth interviews and behind-the-scenes art on the making of the game. The 184-page hardcover has an MSRP of $39.99. The 224-page
The Art of God of War Limited Edition
includes a realistic leather-like cover, and will be enclosed in a clamshell case with cloth liner. It includes two lithographs. It is available in the PlayStation Gear store for $79.99. Release is planned for June.
The
God of War
four-issue comic series will be written by Chris Robertson (
iZombie
), with art by Tony Parker (
This Damned Band
). The story will follow Kratos as he attempts to adjust to his role as a father and tries to control his well-known rage. Release is planned for 2018.
WildStorm and DC Comics released a six-issue comic series written by Marv Wolfman and illustrated by Andrea Sorrention in 2010 – 2011. The series was collected in a graphic novel in March 2011.