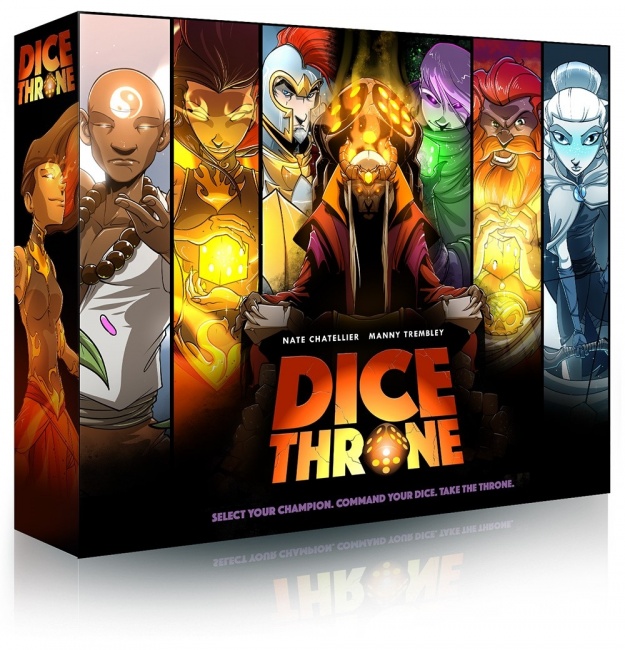 Roxley Games has partnered with Mind Bottling Games, LLC to release the strategic dice dueling game
Dice Throne
to trade, with plans to support the game with additional content in the future.
Dice Throne is a strategic dice dueling game where players pick a Hero with unique abilities and take on opponents in a head-to-head or team battle. Players roll their dice to create specific sets and activate their Hero's abilities. Players are able to upgrade abilities as the game progresses, with the ultimate goal of defeating all opponents and taking the throne.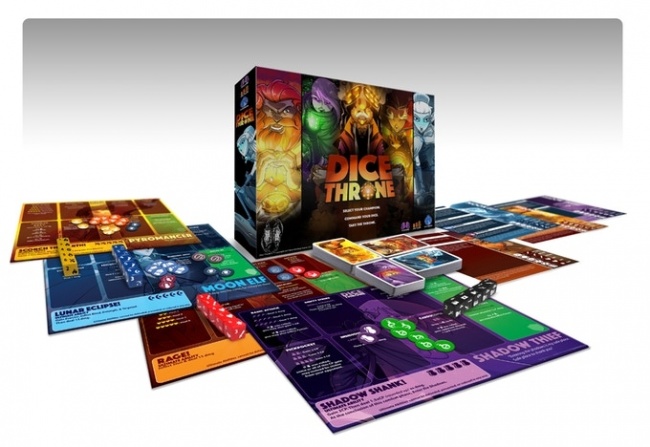 The box includes 30 dice (5 per Hero), 6 Hero boards, 6 combat point dials, 6 health dials, 192 cards (32 per Hero), 6 turn order cards, and 72 status effects. The game is for 2 – 6 players, ages 8 and up, and plays in 20 – 40 minutes. MSRP is $49.99. Release is planned for January 24.
The Kickstarter raised $181, 162 from 3,650 backers ($49.63 / backer average) in February 2017. Since the campaign, creators Nate Chatellier and Manny Trembley have been busy designing new Heroes and game modes. The first retail print run will be available through PSI distributors as a Mind Bottling Games product. Roxley Games will take over the publishing end after the first printing is sold.