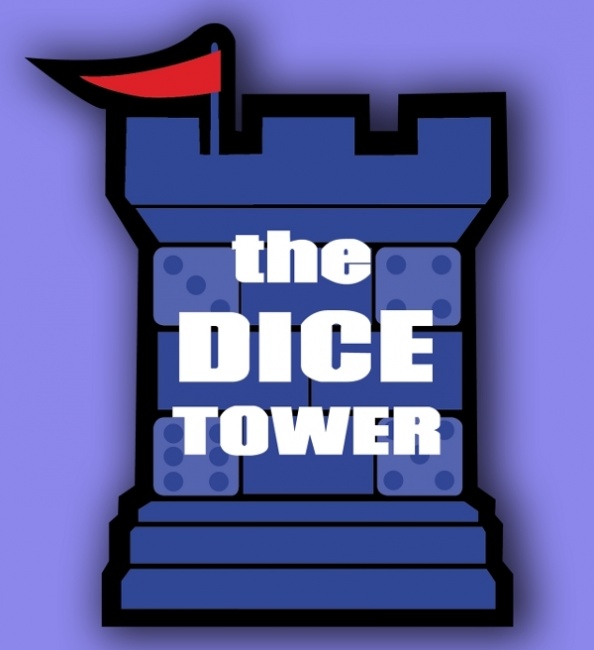 After board game reviewer Tom Vasel, co-founder and host of The Dice Tower podcast, said in a Q&A video that Dice Tower had been "uninvited" from the 2018 GAMA Trade Show, GAMA Executive Director John Ward sent out a notice to the organization's membership disputing that claim. The statement said that the press list for the show 'has not been finalized and no invitations have been sent out at this time." Press attendance at GAMA Trade Show is by invitation only.
In Vasel's Q&A, he was asked about the GAMA trade show. "No, we have been uninvited from that," he said. "We'll be doing other shows and do different things instead of that one. As for Origins, I don't know about Origins, that's still up in the air. We're working with GAMA to see if we're going to be going to Origins or not but it's not set in stone yet, so I haven't announced whether we're going to that yet or not. For GAMA Trade Show, we are not going to that one."
Later, Vasel was asked, "Can you elaborate on why you were uninvited from GAMA?" He responded, "They were not happy with my comments that I had made about local game stores." Vasel was referring to comments he made in a video in October arguing that online retailers were worthy of support, and refuting arguments in favor of supporting local game stores. Those comments led GAMA to release a statement condemning the remarks (see "GAMA Responds to Dice Tower Video").
In the Q&A from earlier this week, Vasel continued discussing his remarks on game stores. "I clarified my position, but that wasn't good enough for them, so it's just going to be a difference of opinion, I suppose," he said. "I have put this out many times about the game stores. I really want to see good game stores succeed…. Bad game stores, I don't care about them, I really don't. I want good ones to succeed."
Vasel, whose videos are sponsored by online retailer Cool Stuff Inc., also addressed those who think his views of local game stores are colored by that relationship. "If you say that my relationship with Cool Stuff, an online game store, is affecting that, and they're out to destroy the hobby, that's really just a nonsensical point of view," he said. "They're really not. Everyone's in this hobby to make money. Yes, we all want to grow the hobby, but the big point is to make money, and I don't think we should ever fault a business for trying to make money, whether it's a local game store, a publisher, an online game store, a distributor, or whatever."
GAMA's statement to its membership, which it said was in response to "discussion and emails coming into the office about media invites to the 2018 GAMA Trade Show," also included comments on the goals of the GAMA Trade Show event. "As our flagship event, GAMA takes pride in our business to business program," it said. "We strive to continue providing professionals in the hobby industry the opportunity to network and grow their business. As such, every element included in the show is directed toward collaboration, supporting the industry and endeavors to help it grow."
The 2018 GAMA Trade Show will be the first show held by the organization in Reno, Nevada in over 20 years. The dates are March 12-16, 2018.