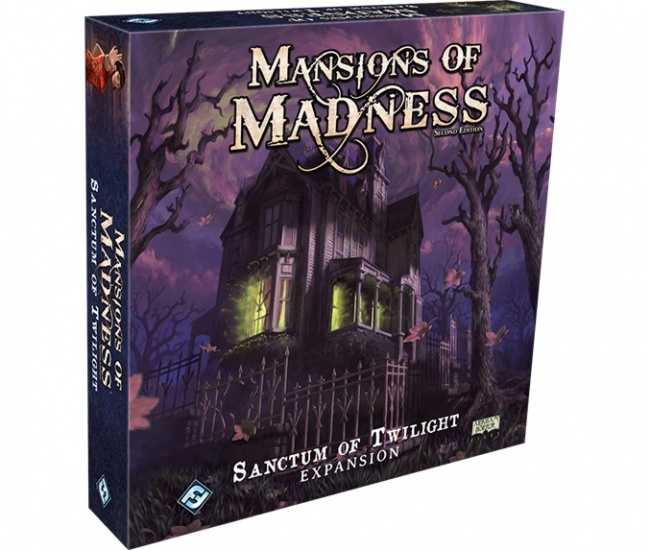 The mysterious plots of the Order of Silver Twilight are the focus of
Sanctum of Twilight
, the third expansion set for Fantasy Flight Games'
Mansions of Madness Second Edition
, releasing in Q1.
Sanctum of Twilight includes two new investigators to play: martial artist Lily Chen, who gets bonuses when fighting unarmed, and politician Charlie Kane; and offers players a new advantage in the form of "Restraint" tokens that can be placed on the board to restrict the movement of the monsters. The expansion also features new game board tiles, including some that are designed to move during the game, creating a dynamic playing board, and a new wraith monster. The companion app offers two new mysteries to investigate, one that opens with the investigators having been abducted, the other centered around the annual "Twilight Fair" hosted by the Silver Twilight Lodge.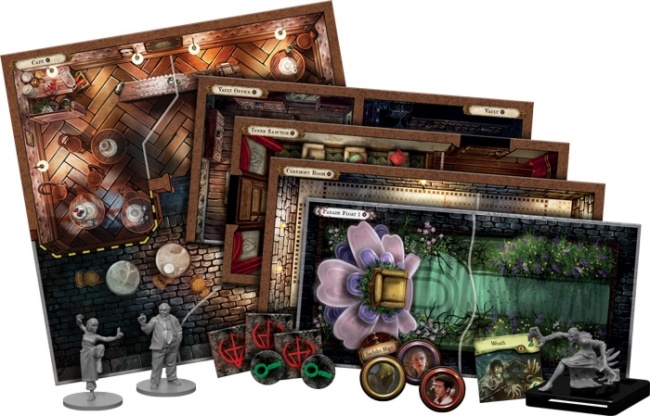 The new expansion can be used in games with 1 to 5 players, and is intended for ages 14 and up. A copy of the base game is needed to play. MSRP is $29.95.
See the gallery below for images of some of the new components.
The second Mansions of Madness Second Edition expansion, Streets of Arkham, released recently (see "Evil Stalks the 'Streets of Arkham'").