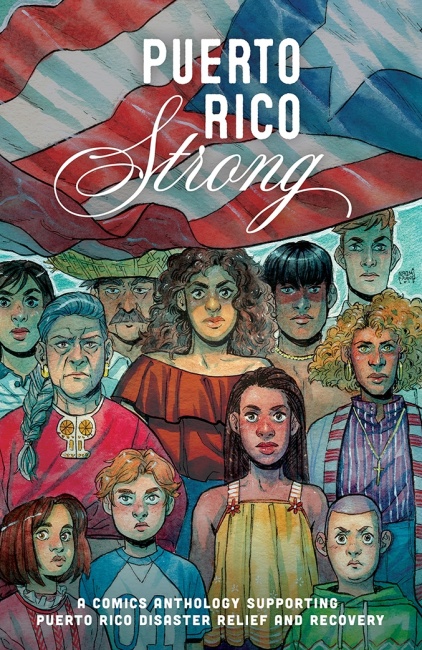 Lion Forge is releasing a comics anthology benefitting the Puerto Rican survivors of Hurricane Maria.
Puerto Rico Strong
is co-edited by Desiree Rodriguez (Lion Forge), Marco Lopez (Atomic Rex Entertainment), Neil Schwartz (Dabel Brothers Publishing), and Derek Ruiz (Dabel Brothers Publishing). The anthology will be in stores in March.
Puerto Rico Strong features work by Puerto Rican comics creators, and all profits will be donated to UNIDOS Disaster Relief and Recovery Program to Support Puerto Rico. Rosa Colon (Soda Pop Comics), Vita Ayala (Bitch Planet), Naomi Franquiz (Misfit City), Javier Cruz Winnick (A Reason to Smile!), Sabrina Cintron (La Borinquena), Tristan Tarwater (Hen & Chick), Fabian Nicieza (co-creator of Deadpool), and Joamette Gil (Power & Magic) are among the artists contributing to the project.