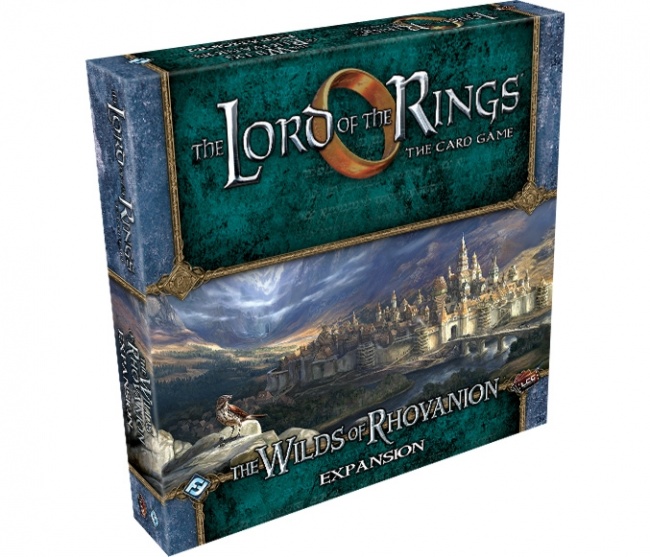 Fantasy Flight Games has announced a new expansion for
The Lord of the Rings: The Card Game
,
The Wilds of Rhovanion
, which will release in Q1.
The Wilds of Rhovanion is the beginning of a new cycle of Adventure Packs for the cooperative Living Card Game, which will offer multiple difficulty levels to appeal to both experienced and novice players. The storyline for this cycle features a band of Haradrim refugees searching for a safe place in the Wilderlands of Rhovanion. They must make their way north along the Anduin River, pass through Mirkwood, and finally journey to the Iron Hills through the expansion's three scenarios.
The set includes 156 cards, with two heroes, 13 quest cards, 39 player cards, and 102 encounter cards. The expansion introduces the theme of trade, with players interacting with the merchants of Dale during their journeys. MSRP is $29.95, and a copy of the base game is needed to play.
See the gallery for sample images of card art.
Fantasy Flight Interactive recently announced plans to produce a stand-alone digital version of The Lord of the Rings: The Card Game next year (see "Fantasy Flight Takes 'Lord of the Rings: The Card Game' Digital").