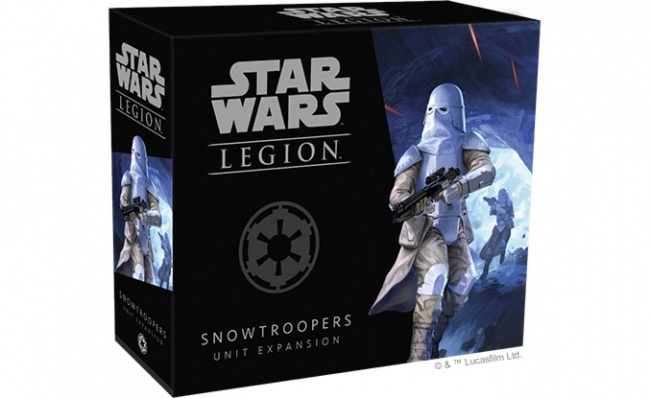 Two more expansions have been announced for Fantasy Flight Games' soon-to-be-released
Star Wars: Legion
tabletop miniatures game: The
Snowtroopers Unit Expansion
and the
General Veers Commander Expansion
, both scheduled to hit in the first quarter of next year.
The Snowtroopers Unit Expansion comes with seven unpainted Snowtrooper miniatures, enough to field a single unit of these heavily-armored warriors. Snowtroopers have many of the same benefits as regular Imperial Stormtroopers, but their heavy armor causes them to move more slowly. They also have a special "Steady" ability that allows them to move and fire during the same activation, and they have access to different heavy weapons than regular Stormtroopers.
In addition to the seven models, the expansion has all of the upgrade cards and tokens needed to use Snowtroopers in the game. MSRP is $24.95.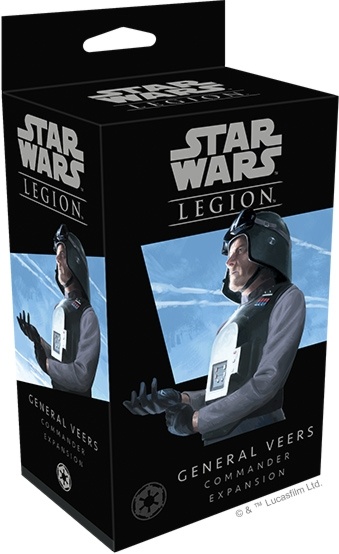 The first
Commander Expansion
for
Star Wars: Legion
will feature none other than General Veers, renowned for his skillful command of the Snowtroopers during the battle of Hoth. The
General Veers Commander Expansion
allows an Imperial player to deploy Veers as a commander, either on his own or with another commander.
This expansion includes an unpainted General Veers miniature, upgrade cards, command cards, and tokens. MSRP is $12.95.
The two new expansions brings the total number of announced Star Wars: Legions expansions to eight (see "First Unit Expansions for 'Star Wars: Legion' Revealed").
Fantasy Flight offered a preview of the miniatures for Star Wars: Legions at Gen Con (see "Preview: 'Star Wars: Legion'"). The new game was expected to release before the end of the year (see "'Star Wars' Gets Traditional Tabletop Miniatures War Game") when announced, but it's not going to make it.
Click the Gallery below for full-size images from both expansions!