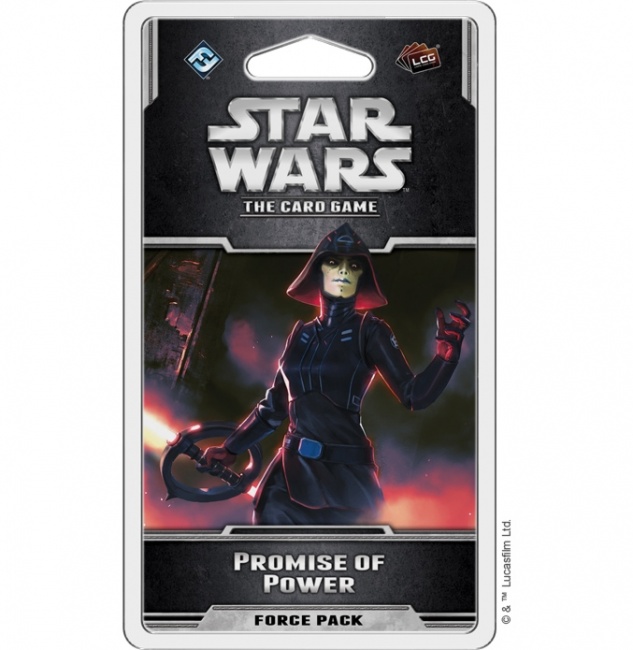 Fantasy Flight Games has announced that
Promise of Power
will be the last
Force Pack
for its Living Card Game
Star Wars: The Card Game
, as well as the final release in that game series.
Promise of Power
will release in Q2.
Promise of Power
wraps up the
Alliances
cycle for the game, with a focus on characters and scenes from the
Star Wars Rebels
animated series. The pack includes two each of five different objective sets that are designed to encourage players to use decks with multiple affiliations. Much of the action centers on the balance between the Light Side and the Dark Side of the Force, and many cards have variable powers depending on how the balance falls.
MSRP for the
Promise of Power Force Pack
will be $14.95.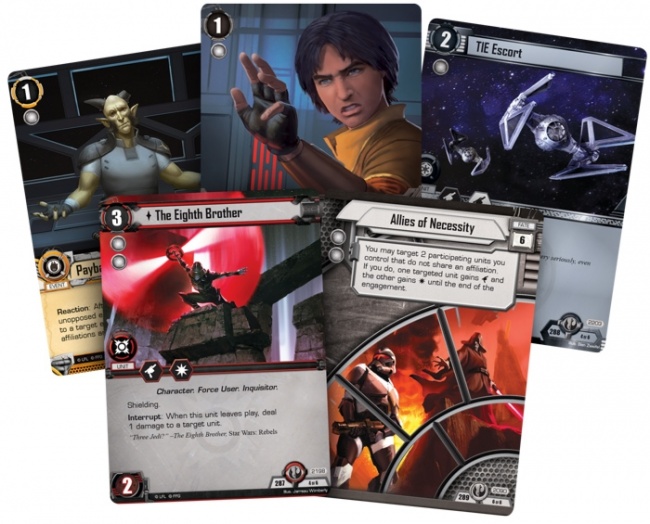 Star Wars: The Card Game
, created by Eric Lang, has been in print since 2012 and has spawned five deluxe expansions and six cycles of
Force Packs
, covering the entire original trilogy and parts of the "expanded universe." Now Fantasy Flight is bringing the line to a close. The final official Organized Play World Championship tournament for the game will be held in May.