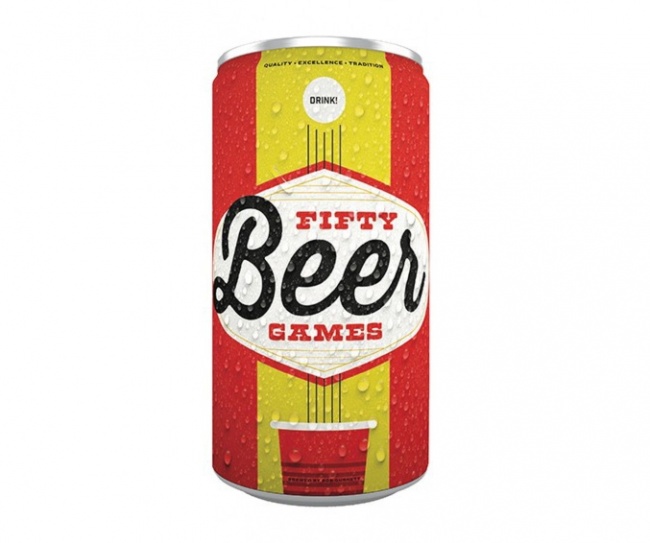 Chronicle Books will be offering four new titles for its Chronicle Games line releasing in March and April.
Drink! Fifty Beer Games offers many ways for people to play games with their drinks, including classics like Beer Pong as well as new ideas like Edward Fortyhands. Packaged in a metal cylinder shaped like a beer can, this party game kit includes 51 cards and a ping-pong ball. Intended for ages 21 and up only. Drink! will release in April with an MSRP of $14.95.
A countertop display for Chronicle's
After Dinner Amusements
series of classic party games will release in March. Each display comes with 15 games, each individually packaged in a metal tin, and selling separately with an MSRP of $8.95. The
After Dinner Amusements
games included in the display are:
Charades—with 50 cards offering 200 prompts taken from books, movies, TV, and songs.
Which Would You Choose?—which has 50 dilemma cards challenging players to choose between various options.
Family Time—including 50 cards with discussion-provoking questions.
Do You Remember—providing 50 questions to trigger player memories.
Get Smart—a trivia challenge on 50 cards.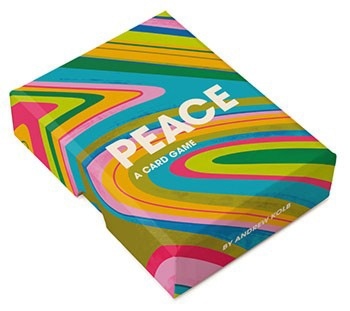 Also releasing in March will be
Peace: A Card Game
, which inverts the traditional card game
War
. In this version, players compete to outdo each other with acts of kindness from picking flowers to washing the car. The most thoughtful acts win the round. MSRP is $12.95 for this set of 57 cards featuring vintage-style illustrations.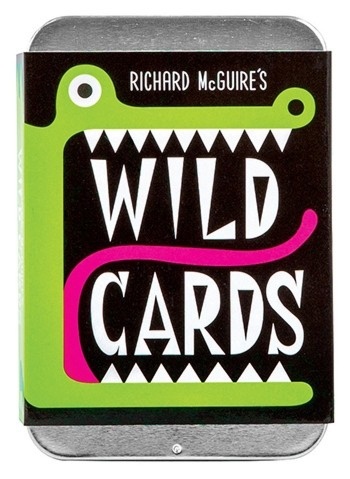 The illustrations of Richard McGuire fill the deck in
Richard McGuire's Wild Cards
, a card game designed by the illustrator himself. The cards show a variety of wild animals in a number of environments, ranked by their place on the "food chain," including "wild" cards depicting humans.
Richard McGuire's Wild Cards
are packaged in a slip-top tin box, and includes 52 cards. MSRP is $12.99. Release is planned for April.
Also in March, Chronicle Books will release a book of feline photos inspired by Star Trek: The Next Generation (see "Three Fun Things for Your Store"), and in May a book by comic artist Scott Koblish (see "'The Many Deaths of Scott Koblish'").