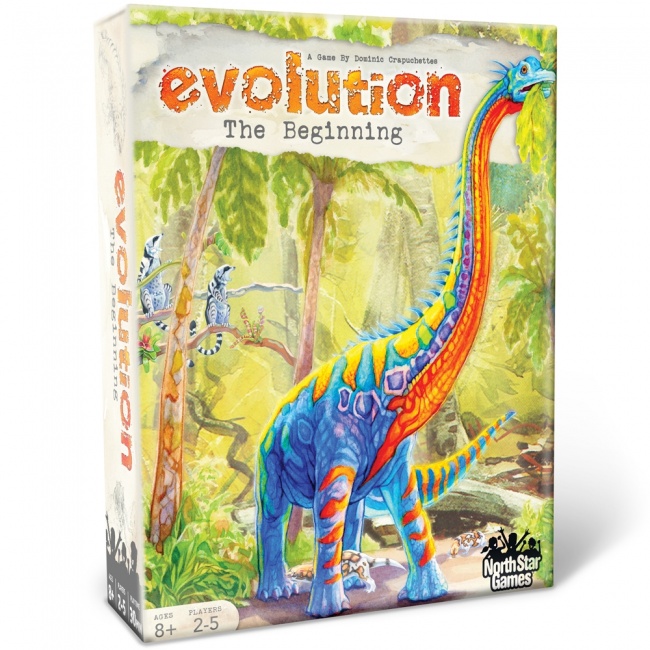 North Star Games will release
Evolution: The Beginning
to the hobby market on March 1.
An introductory family version of the popular strategy game Evolution, Evolution: The Beginning was released exclusively to Target Stores last year. Players adapt their species to succeed in a constantly changing ecosystem with scarce food and roaming predators. There are hundreds of ways to evolve the species, so there is good replayability, since each game will be different.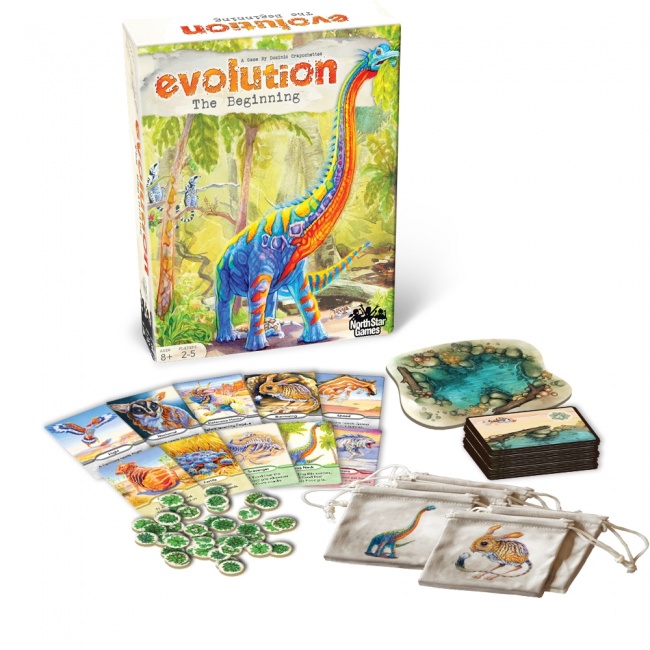 The game is for 2 – 5 players, ages 8 and up and plays in 30 minutes. MSRP is $24.99.
North Star will be offering store owners free demo games, tournament kits, and in-store demonstrations for staff and customers.
North Star is creating a digital version of Evolution, and held a Kickstarter last October to raise funds (see "Digital Versions of Tabletop Games Proliferate"). Evolution: The Video Game is due out later this year.