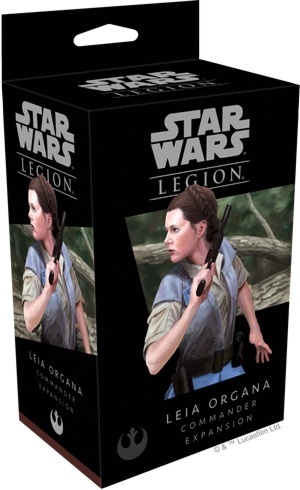 It's the rebels' turn to get new forces in the next two expansion sets for Fantasy Flight Games'
Star Wars: Legion
. The
Leia Organa Commander Expansion
and the
Fleet Troopers Unit Expansion
will arrive in Q2.
The
Leia Organa Commander Expansion
adds a second commander to the Rebellion's side: the legendary diplomat-turned-military hero Leia Organa. Whether leading on her own or joining Luke Skywalker, Leia's skills are well-suited to coordinating the troops under her command, though her combat skills and deadly sporting blaster make her a valuable hand-to-hand fighter as well.
This expansion includes a single unpainted Leia Organa miniature, three command cards, upgrade cards, and tokens. MSRP is $12.95.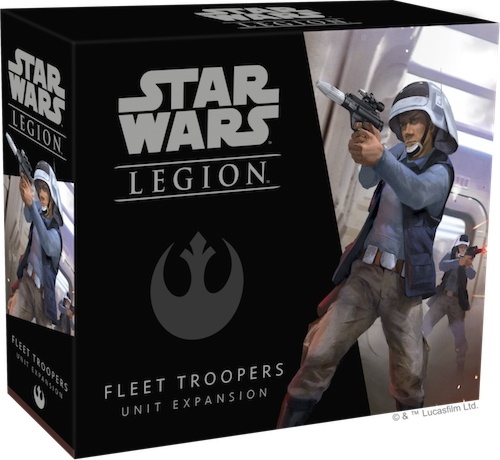 The
Fleet Troopers Unit Expansion
introduces a new unit for the Rebellion, clad in the uniforms and blast helmets of the fleet. These soldiers are specialized close combat fighters, trained to fight in the cramped corridors of starships and equipped with rapid fire DH-17 blaster pistols. Fire support is also supplied in the form of the MPL-57 grenade launcher and scatter guns.
In addition to the seven unpainted models, the expansion has all of the upgrade cards and tokens needed to use Fleet Troopers in the game. MSRP is $24.95.
Click the Gallery below for full-size images from both expansions!
The imperial side receives its reinforcements in Q1 (see "
Imperial Snowtroopers Deploy for 'Star Wars: Legion'
").