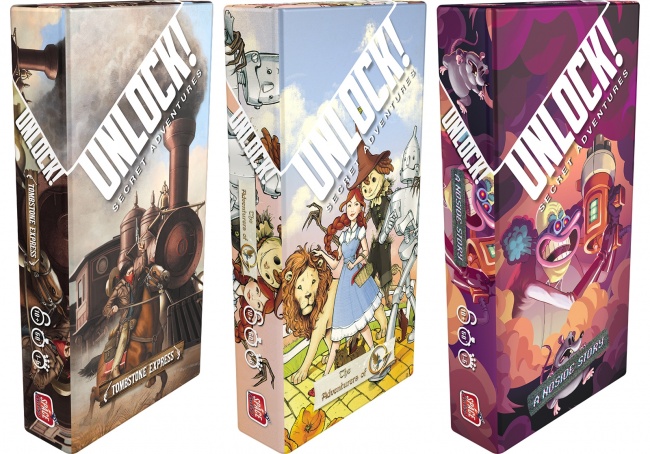 The escape room-inspired series of games from Space Cowboys,
Unlock!,
continues to grow, with three more titles scheduled to release in Q2.
As before, each game challenges players to "escape" by working through a deck of puzzles before the time runs out, guided by the companion app.
The three new titles in this wave include:
A Noside Story features the return of the notorious Professor Noside, challenging players to stop his latest scheme.

Tombstone Express adds a Wild West theme as players try to protect a secret package from would-be train robbers.

The Adventures of Oz sends players to the Land of Oz where they can visit the Wizard and evade the Wicked Witch of the West with Dorothy and her friends.
All three titles are sold separately. They can be played by any number of players acting as a team, and take an hour to play. MSRP is $14.99 each.
The second group of three Unlock! games was released late last year (see "Asmodee Offers More 'Escape Room' Games").
Click Gallery below for full-size images of each game!