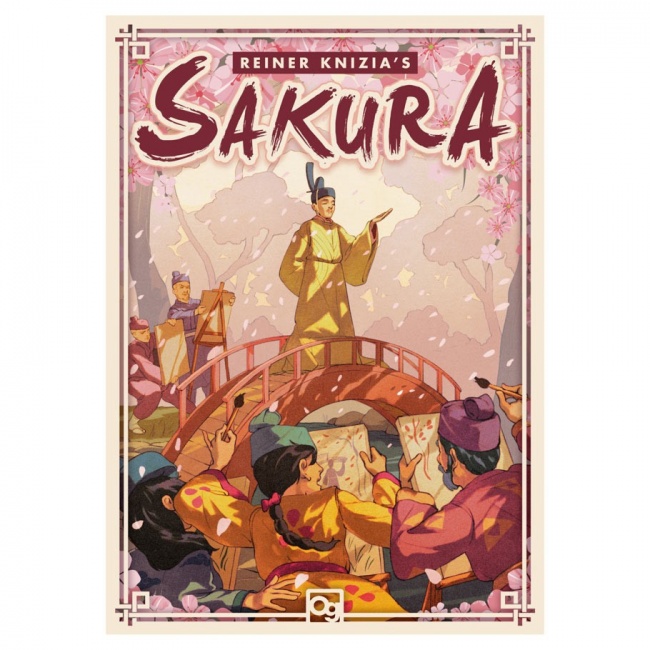 Master game designer Dr. Reiner Knizia has lent his talents to
Sakura
, which will be released on February 20 from Osprey Games.
In
Sakura
, the players are artists hoping to paint a portrait of the Emperor as he strolls through the imperial gardens. To create the best portrait, an artist must be as close to the Emperor as possible when he pauses below the sakura trees, so they push and shove each other, trying to get into the best position.
In the game, players decide how much to push their luck, even as they push the other players out of their way. Moves are chosen simultaneously, with players moving their own artist and the Emperor himself, trying to jostle their way to the best location. But they must be careful not to disgrace themselves by accidentally getting too close and bumping into the Emperor.
Sakura
comes with 1 playing board, 60 cards, 52 prestige tokens, 6 player figures, and 1 Emperor figure and features illustrations by Kevin Hong (
Samurai Gardener
). The game is intended for 2 to 6 players, ages 10 and up, and plays in about half an hour. MSRP is $30.00.
Later this year, Osprey plans to release a licensed
Judge Dredd
game (see "
'Judge Dredd: The Cursed Earth' Card Game
").