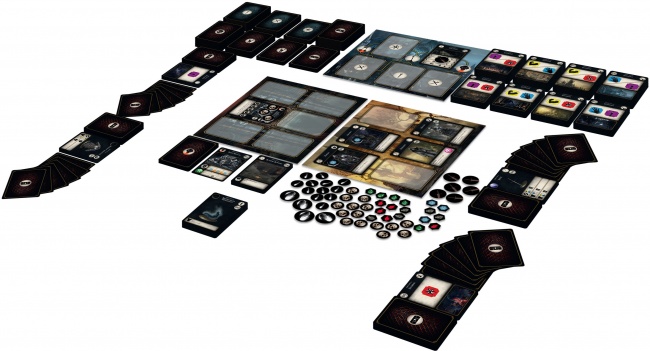 Steamforged Games will follow-up its hit board game version of
Dark Souls
with
Dark Souls: The Card Game
, a cooperative deck building style game releasing on March 16.
In Dark Souls: The Card Game, up to four heroes explore, fight enemies, and gather Souls and Treasures that they use to improve their deck so they can fight enemies more effectively and marshal their strength until they are ready to face the boss at the heart of the encounter. Care must be taken, however, as the cards in a player's deck are not only used to attack their enemies, but also determine their character's health, and decks are only refreshed when the players rest at a bonfire.
The game comes with 411 cards, 3 playing boards, and 61 tokens. It is intended for 1 to 4 players, ages 14 and up, and takes about an hour to play. MSRP is $50.00.
Click the gallery below to see some of the cards from the game.
Dark Souls: The Board Game was a true success for Steamforged, at one point ranking #2 in the list of the biggest tabletop game Kickstarters (see "Preview: 'Dark Souls: The Board Game'").