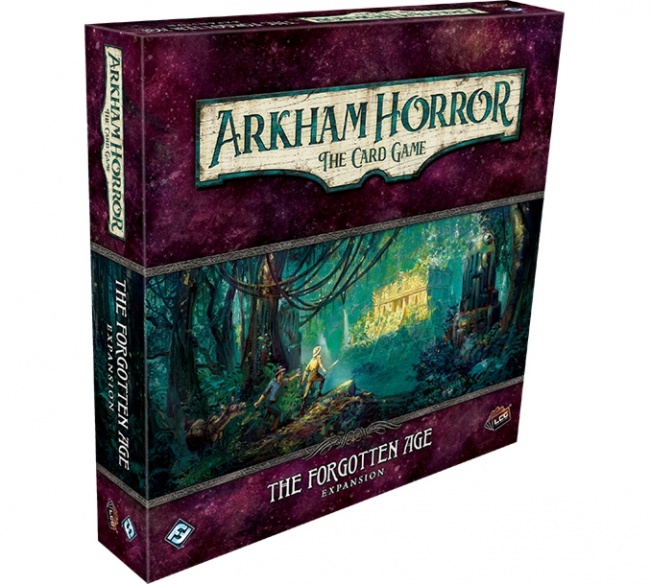 Mythos hunters are invited to explore the jungles of Mexico in Fantasy Flight Games' upcoming
Arkham Horror: The Card Game
expansion
The Forgotten Age
, now on pre-order.
Based around a scientific expedition to a lost Aztec city, The Forgotten Age offers investigators two new scenarios as the first part of a new campaign. Pursuing the discoveries of the historian Alejandro Vela, the team must explore the wilderness and the ruins, and their discoveries can alter time itself. The expansion also adds a new exploration mechanic to the game to represent the unpredictable nature of a jungle expedition.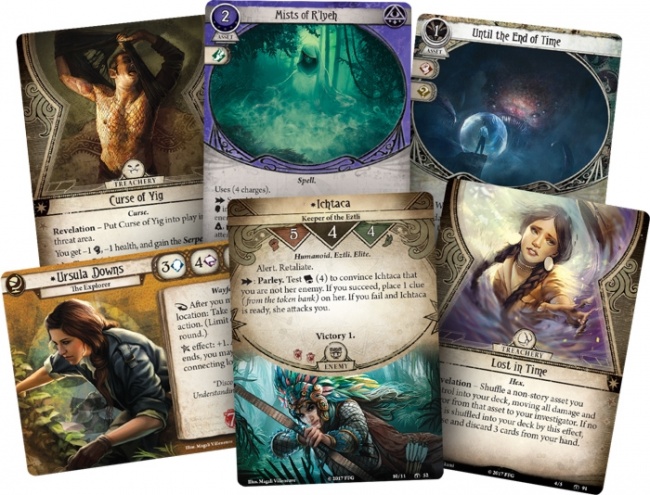 The Forgotten Age
comes with 5 new investigators, including the explorer Ursula Downs, 87 scenario cards, and 2 each of 32 different player cards. MSRP is $29.95. As an expansion, it is not a stand-alone product and requires the
Arkham Horror: The Card Game
Core Set
to play.
Fantasy Flight plans to release its first "upgrade expansion" for the game in a few months (see "'Arkham Horror: The Card Game' Returns to Its Beginning").