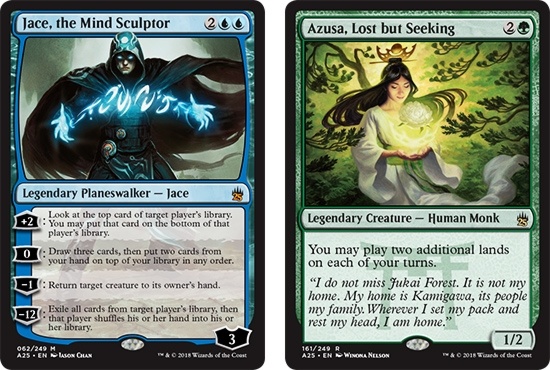 To help celebrate the 25th Anniversary of
Magic: The Gathering
, Wizards of the Coast will release the
Masters 25
booster set on March 16.
The 249-card
Masters 25
set is composed of reprints of iconic and popular cards chosen from the game's 25-year history, including at least one card from every major release during that time. Almost every card in the set will feature a special watermark behind the card's text box as a nod to the set that the card originally appeared in, including reprints of cards from the very early
Limited Edition
,
Beta
, and
Unlimited
sets.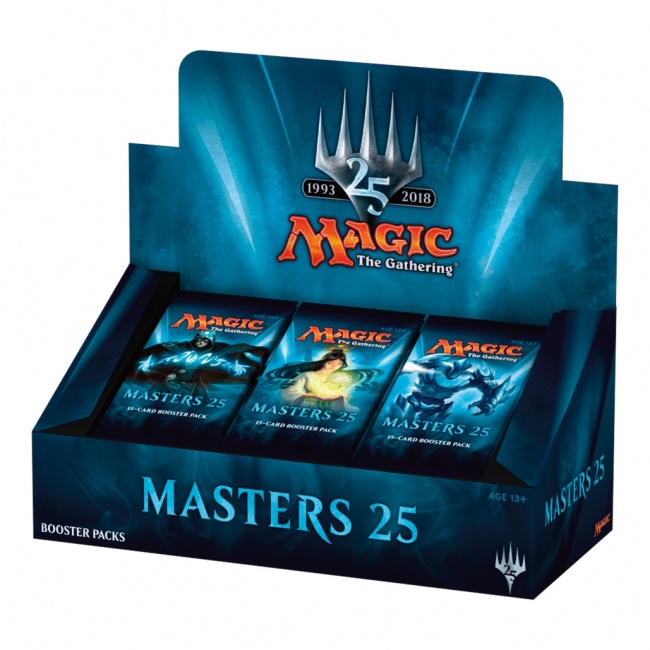 Masters 25
cards will be packaged in random 15-card booster packs, and each booster pack will include one premium card. The booster packs will be sold in 24-booster display boxes. MSRP is $9.99 per booster pack. Due to expectations of high demand, Wizards of the Coast is planning to partially allocate the distribution of this card set, based at least in part by the WPN level of member stores.
The cards chosen for the
Masters 25
set are intended to work well for draft-style events. Wizards of the Coast is recommending that WPN member retailers use at least a portion of their allocation of boosters for events of this type.
In April, Wizards will release a new series of pre-built decks for
Magic
(see "
'Magic' 'Challenger Decks'
").