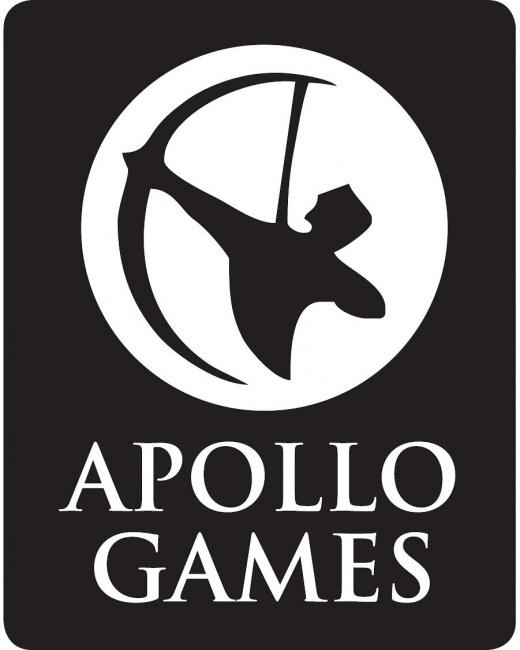 Though better known for military and historical titles, Academy Games has launched a new imprint for science fiction and fantasy based games. The new line, called Apollo Games, will begin with
Agents of Mayhem: Pride of Babylon
, based on the new
Agents of Mayhem
video game from Volition and Deep Silver.
Apollo Games will be a new division within Academy Games. According to company founder Uwe Eickert, the new division is a result of two years of development within the company, which was initiated when Deep Silver and Volition approached Academy Games with the idea of creating board games based on their video games.
The intent of the new division is to bring the company's expertise in tactical and military games to the science fiction and fantasy genres. Eickert stressed to ICv2 that "the sci-fi and fantasy games will in no way slow down the Academy Games historical release schedule," and that the company "will continue to develop military training games for the public and the USA defense forces."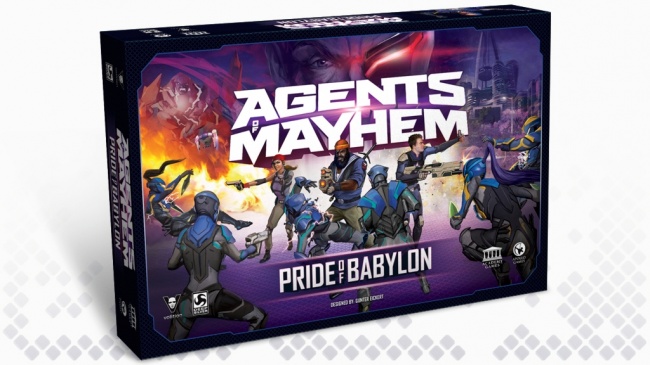 Agents of Mayhem: Pride of Babylon
is set in the same near-future world as the
Saint's Row
series of video games, in which a band of super villains known as "Legion" have taken over the world. They are resisted by a team of anti-heroes called "Mayhem," who are determined to stop them.
The game is played on a three-dimensional game board using 32mm scale plastic miniatures. The boards are designed so they can be disassembled during play, as buildings collapse during combat. Combat is fast-paced, with mechanics that reward real-world tactical choices such as the use of cover or elevated positions.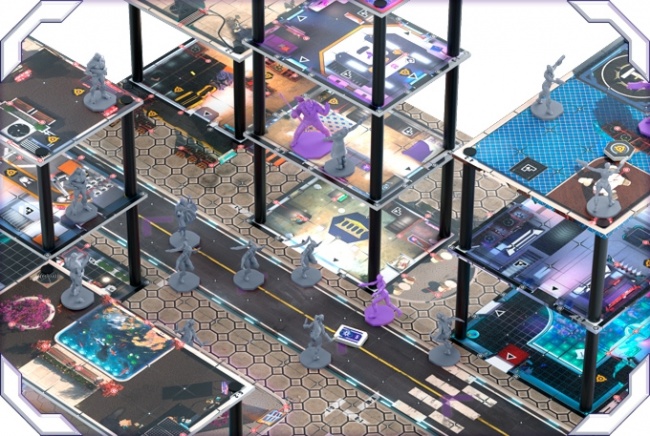 The abilities of the characters are recorded on a multi-layer player board, on which their gear and abilities can be modified before each game, allowing players to customize their team to their own playing style.
Agents of Mayhem
is mission-driven, and players can play single, stand-alone games or link games together using a branching campaign system in which player decisions in each game have a lasting impact on the game.
Like the video game series, the board game will include some strong language, earning the game a "PG-13" rating by the publisher.
Agents of Mayhem: Pride of Babylon will include five characters, each with player board, miniature, cards, and tiles, 15 Legion trooper miniatures with a squad board, cards, and tiles, 6 map tiles, 10 building levels with locking posts, 3 road tiles, 12 custom molded dice, 105 cubes, game cards, counters, 6 summary sheets, and a mission book. The game is intended for 2 to 4 players, ages 13 and up. MSRP is $120.00.
Academy Games is funding the production of the game through a Kickstarter campaign that has attracted $123,773 in pledged support from 1,386 backers (an average of $89.30 per backer) so far, with 20 days remaining in the campaign. Backer fulfillment is scheduled for September. Academy Games will then release the game into the trade, with a street date of December 4. The company plans to publish expansion sets every three months after the initial release, including a module for solo and cooperative play planned for early 2019.
Academy Games recently released a game closer to the company's traditional fare, 878 – Vikings (see "Invade England With '878 – Vikings'").