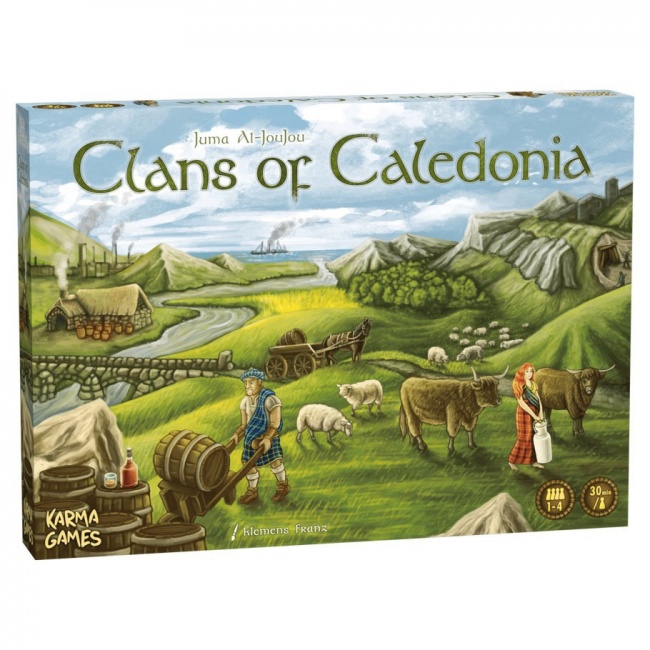 The highly regarded
Clans of Caledonia
, published in Germany by Karma Games, will be coming the U.S. this March, thanks to an exclusive distribution deal with ACD Distribution.
Clans of Caledonia explores the economy of 19th Century Scotland, during the period that industrialization first came to the region, displacing the traditional agricultural economic model. During the game, players must contend with the evolving needs of the economy, from increased demand for food, wool, and (eventually) whiskey for export into Europe.
Each player acts as the head of an historic Scottish clan, each with unique abilities. They must build and upgrade their holdings, trade for resources, and export goods for profit. Speculation is rewarded if players can match the changing victory point tiles from round to round and complete contracts.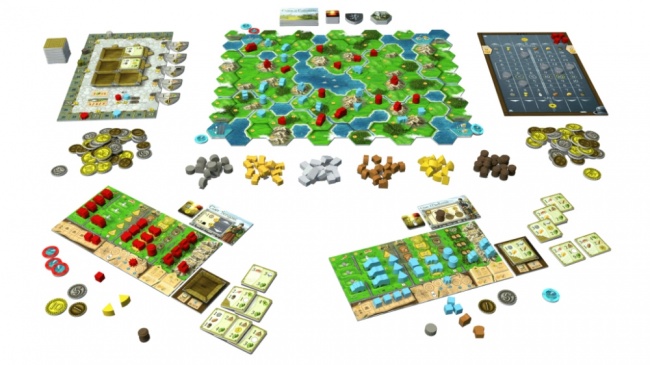 The game includes nine different clans and a modular board that can be assembled in 16 different ways to maximize replayability. It was designed by Juma Al-JouJou (
Green Deal
) and features artwork by fan-favorite Klemens Franz (
Agricola, Orleans
). It is intended for 1 to 4 players, and takes about half an hour per player to play. MSRP is $69.99.
Clans of Caledonia was published last year following a highly successful Kickstarter campaign that attracted €391,228 (approximately $437,500) in pledged support from 6,427 backers (an average of about $68.00 per backer). The game received a very positive reception in Europe following its release.