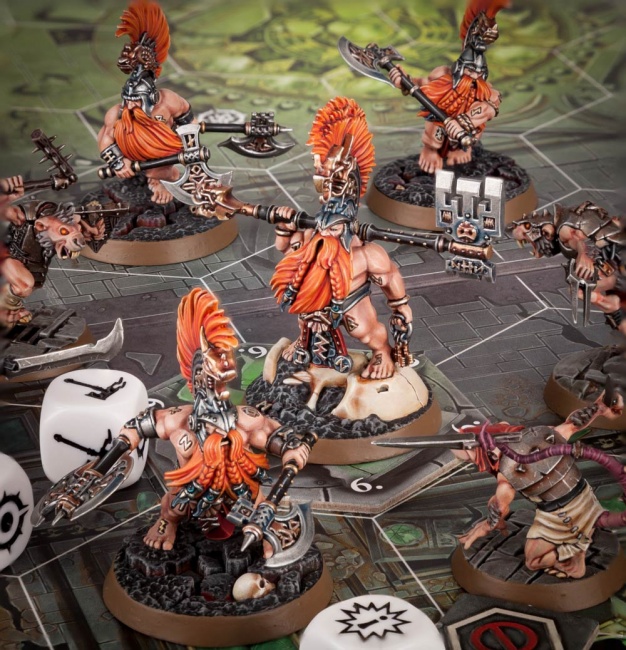 A fifth faction is joining the action in Games Workshop's
Warhammer Underworlds: Shadespire
with the upcoming release of
The Chosen Axes
expansion set, available for pre-order starting next week.
The Chosen Axes features four of the berserker Fyreslayer dwarves, who reject the heavy armor of the Stormcast Eternals for raw offensive power. Led by Fjul-Grimnir, one of the most powerful fighters in the game, this small, slow-moving band relies on control of objective spaces to unleash their powerful attacks, gaining speed and power as the warriors are "inspired."
In addition to the four unpainted plastic miniatures representing the warriors, the expansion will also include the Fyreslayers' character cards and a deck of ploy, upgrade, and objective cards players can use to build their custom deck. The models can also be used in Warhammer: Age of Sigmar battles, thanks to the two warscrolls included in the expansion.
MSRP has not been announced, but other team expansions in the Shadespire line have retailed at $30.00.
Click the gallery below for images of some of the cards from the set.
The Chosen Axes will be the third team expansion for Shadespire, following two sets released late last year (see "'Warhammer Underworlds: Shadespire' Adds Teams, Accessories").