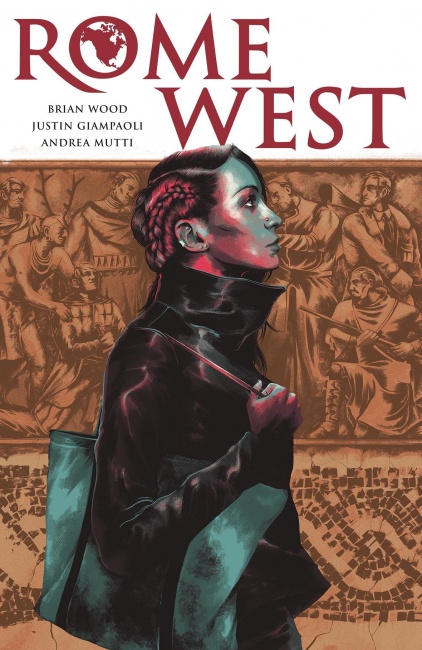 Dark Horse will explore an alternate history of the Americas in a new collection.
Rome West
, a trade paperback from writers Brian Wood (
DMZ, The Massive
) and Justin Giampaoli (
DMZ, The Mercy Killing
) and artist Andrea Mutti (
Rebels, Prometheus: Life and Death
), examines how the Americas would have been different if Roman soldiers arrived several hundred years before Columbus did. The trade will be in stores on July 4.
Rome West was originally serialized on the Stela digital platform. In the series, which should appeal to fans of alternate histories, a fleet of Roman ships is stranded on the shores of North America in 323 AD. The legion establishes a colony, radically changing the course of history. The comic series proceeds forward in time, presenting a continent and civilization very different from reality.
Wood is also a new Robocop series, which will be on shelves in April (see "Robocop Upholds the Law").