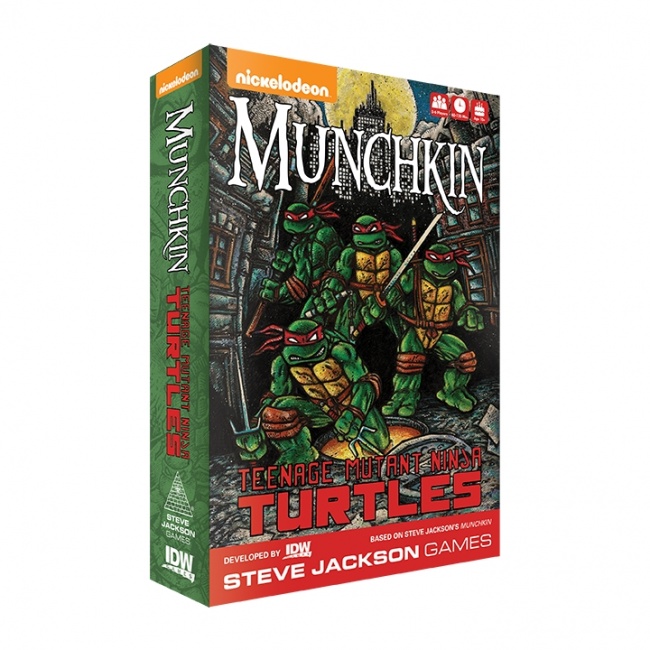 IDW Games, Steve Jackson Games, and Nickelodeon Consumer Products have partnered to produce
Munchkin Teenage Mutant Ninja Turtles,
which will release in June.
The card game is developed by Jon Cohn, and includes new art from Teenage Mutant Ninja Turtles co-creator Kevin Eastman and Tadd Galusha. Players take the role of the TMNT and their friends, and then fight monsters and grab treasure. MSRP is $24.95.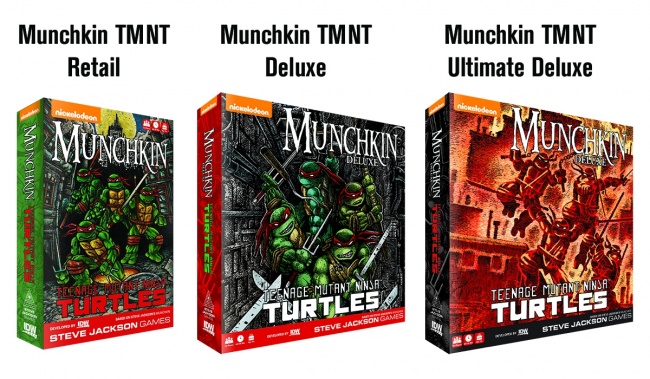 To help fund the game, IDW Games will launch a Kickstarter on March 7, which will also feature
Deluxe
and
Deluxe Ultimate
versions of the game exclusively available through the Kickstarter campaign. The
Deluxe Edition
will include character standees and an illustrated level tracker. The
Deluxe Ultimate Edition
will feature variant retro-style coloring of all components, similar to the original
Teenage Mutant Ninja Turtles
comics. The deluxe editions will have an MSRP of $29.95.
There have been plenty of licensed versions of Munchkin over the years, including Munchkin Conan, Munchkin Adventure Time, Munchkin The Nightmare Before Christmas, and Munchkin: Marvel Edition. Steve Jackson Games is launching a Munchkin Collectible Card Game this spring (see "First Two 'Munchkin CCG' OP Events Announced"). IDW Games will be releasing another licensed game this spring (see "The Truth Is Out There in 'X-Files: Conspiracy Theory'").