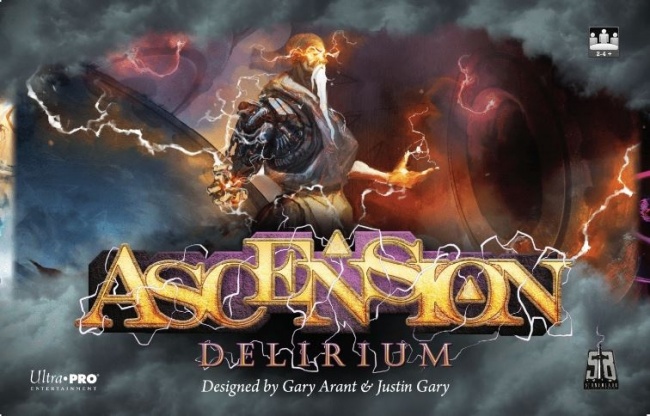 Ultra Pro Entertainment will release Stone Blade Entertainment's latest addition,
Delirium,
to its popular deck building game
Ascension
on June 15.
The world of Vigil has been overrun with creatures from dreams and nightmares, which entered through a new Dreamscape portal. As Dreamborn, the players must battle the forces of delirium to restore order. Players can use Insight to access powerful new Hero abilities and to roll the Delirium die.
The box includes 180 cards, 30 deluxe honor tokens, 30 deluxe insight tokens, a game board a new Delirium die, and a rulebook. The game can be played on its own or combined with other Ascension games to expand the game to 6 players. The game is for 1 - 4 players, ages 13 and up, and plays in 30 minutes. MSRP is $39.99.
Stone Blade also has a new deck building game launching soon (see "New Deck Building Game 'Shards of Infinity'").