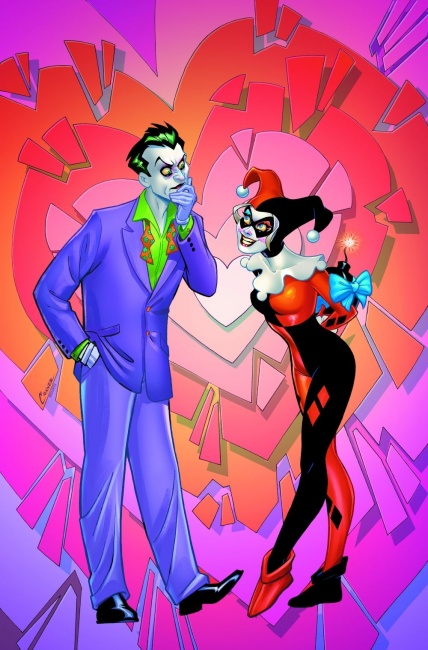 The romance between Harley Quinn and the Joker is set to become explosive in a new two-issue miniseries.
Harley Loves Joker
brings together Harley co-creator Paul Dini and artist Bret Blevins, who deliver a tale that picks up where the "Harley Loves Joker" backup stories in
Harley Quinn
left off. Amanda Connor will provide the main cover for each issue, with a variant by Frank Cho. The first issue will be in stores on May 2, with the second to follow on May 16.
In Harley Loves Joker, Joker has settled in to the new headquarters that Harley built for him, but Harley rigged the whole place to blow, and she doesn't know how to stop it.
Harley has been a perennial favorite since Dini and Bruce Timm created her for Batman: The Animated Series in 1992. She's gone on to star in her own comics (see "Full Year 2017 BookScan - Top 20 'Superhero' Graphic Novels") and the bestselling Superhero Girls franchise.
The character was a standout in Suicide Squad and will appear in Suicide Squad 2 (see "'Escape From New York,' 'Power Rangers 2,' 'Archer & Armstrong,' 'Suicide Squad 2,' More"), a project focused on Joker and Harley (see "Joker + Harley Forever"), Gotham City Sirens (see "Harley Quinn Spinoff Movie Gets Title, Director"), a project from Margot Robie (see "Even More Harley Quinn"), an animated series (see "Harley Quinn Gets Animated"), and more.