Graphic novel publisher First Second announced its Fall 2018 list, and the mix includes several titles that have already garnered a considerable audience as webcomics, as well as some intriguing graphic novels by new and established creators.

Here's a look at some of the new and notable graphic novels on the list.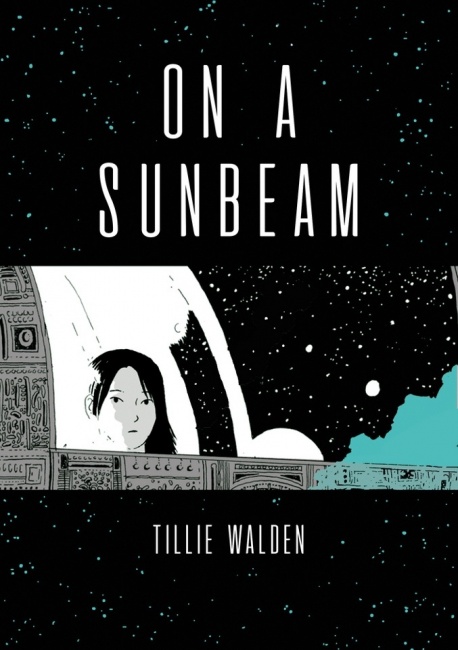 Mia, the heroine of Tillie Walden's
On A Sunbeam
(October; $21.99), joins a work crew that travels to distant planets to repair and restore decaying historic sites. She still yearns for the girl she fell in love with in boarding school, though, and she and her co-workers travel to one of the roughest corners of the universe so they can be reunited. First Second published Walden's memoir,
Spinning
, last year.
On a Sunbeam
was first published as a webcomic, and it was nominated for an Eisner Award.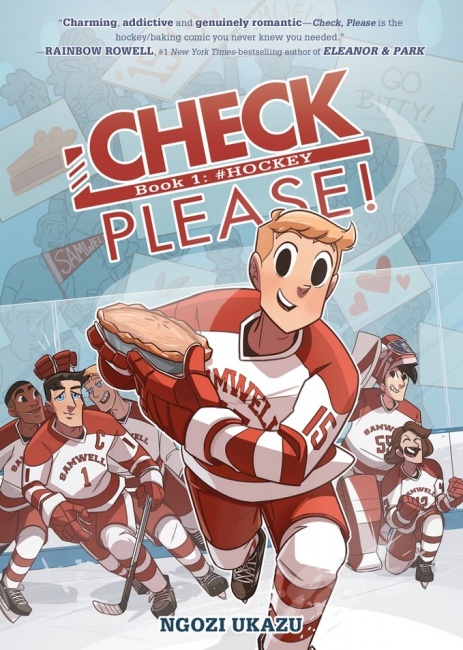 Ngozi Ukazu's
Check, Please!: #Hockey
(September; $16.99), which started out as a webcomic, is a phenomenon unto itself. Vlogger and figure skater Eric Bittle moves from Georgia to Massachusetts to attend Samwell University and play on their hockey team, and while there's plenty of on-ice action, this story is also about making friends, fitting in, and coming out. Bitty, as he is known, has his ups and downs, but he deals with the downs by baking, so it's all good. The comic won a Reuben Award last year, and Ukazu's Kickstarter to fund an earlier print edition skyrocketed past its goal. First Second has picked it up and will print a new edition in portrait format, as opposed to the landscape format of the self-published version.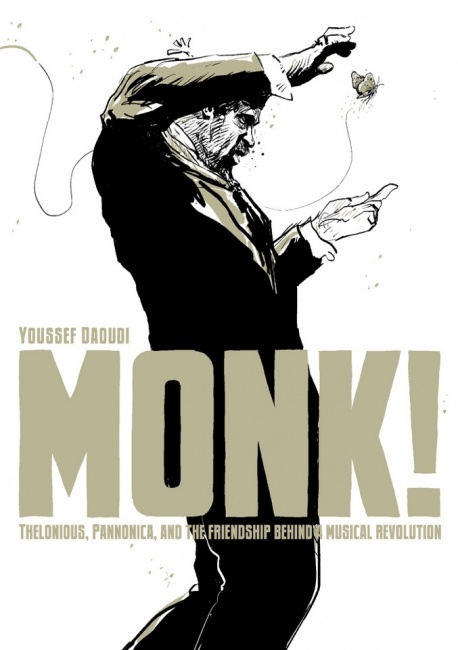 Monk! Thelonious, Pannonica, and the Friendship Behind a Musical Revolution
(September; $24.99) by Youssef Daoudi, focuses on the relationship between the jazz musician Thelonius Monk and the Baroness Pannonica de Koenigswarter, a sort of opposites-attract friendship set in 1950s New York.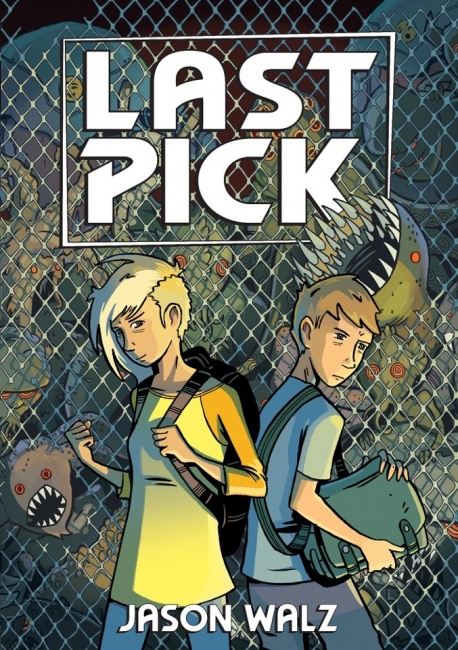 Last Pick
(October; $17.99), by Jason Walz, is a YA sci-fi story that's sort of a secular version of
Left Behind: Aliens
have attacked the earth and made off with all the able-bodied adults, leaving only those who are under 16 or over 65, and people with disabilities. The aliens can then rule the planet secure in the knowledge that anyone strong enough to resist them has been removed. Twins Sam and Wyatt have other ideas, though, and they are determined to lead a rebellion and retake the earth, together with the rest of those who were "last picked."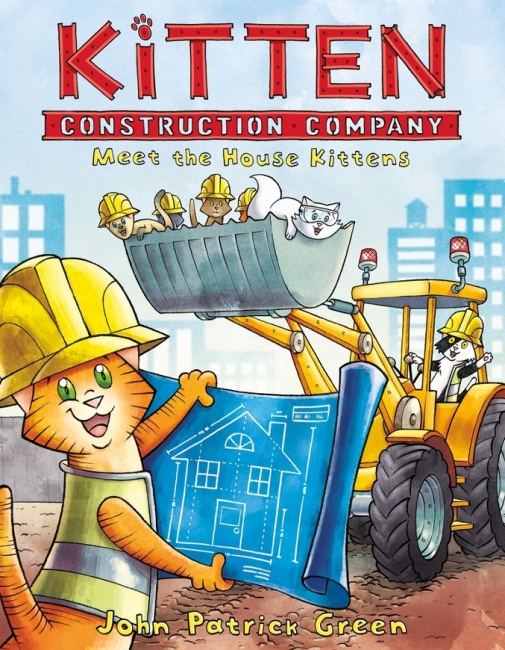 Fun for Young Readers:
First Second is one of the few publishers producing graphic novels for early readers, ages 6-10. Two new ones will debut in their fall season. In
Kitten Construction Company: Meet the House Kittens
(September, $17.99), by John Patrick Green (
Hippopotamister
), some cute cats get tired of not being taken seriously because they're so cute, and they form their own construction company—with hilarious results.
Tiger vs. Nightmare
(November, $17.99), by Emily Tetri, is a story about a young tiger who befriends the monster that lives under her bed. The monster scares away her nightmares—until it encounters a nightmare it can't tackle on its own.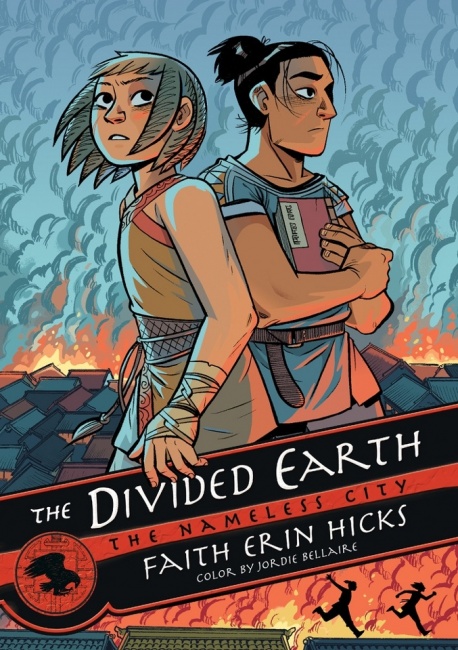 Followups and Later Volumes:
The fall lineup also includes some new volumes in existing series for middle-grade readers.
The Nameless City: The Divided Earth
(September; $14.99) wraps up Faith Erin Hicks's Nameless City trilogy, a story of rebels and outcasts in a city that is constantly at war.
Castle in the Stars: The Moon King
(September; $19.99), by Alex Alice, is the second volume in his
Castle in the Stars
series, which debuted last year with
Castle in the Stars: The Space Race of 1869.
Drew Weing's
The Creepy Casefiles of Margo Maloo: The Haunted Mall
(September; $15.99) continues the adventures of monster investigator Margo Maloo and her bumbling assistant, Charles, and
Cucumber Quest: The Flower Kingdom
(October; $14.99) is the latest episode in Gigi D.G.'s manga-flavored adventure saga. Both these series were first published as webcomics.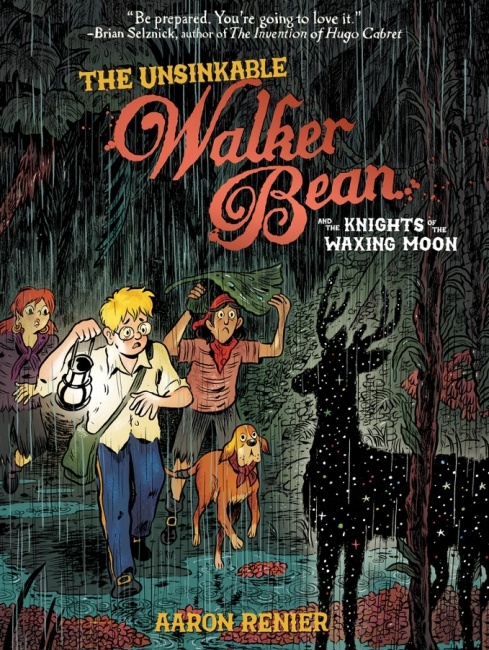 It's been eight years since Aaron Renier's
The Unsinkable Walker Bean
came out, but he finally has a follow-up:
The Unsinkable Walker Bean and the Knights of the Waxing Moon
(October; $18.99). Like the first, this is a middle-grade adventure series set on the high seas, and this one involves pirates and mysterious creatures on a supposedly deserted island. The fall season will also bring a new volume of Gene Luen Yang and Mike Holmes's Secret Coders series,
Secret Coders: Monsters and Modules
(October; $10.99), and two new Science Comics:
Science Comics: The Solar System
(September; $12.99), by Rosemary Mosco and Jon Chad, and
Science Comics: The Brain
(October; $12.99), by Tory Woollcott and Alex Grandins.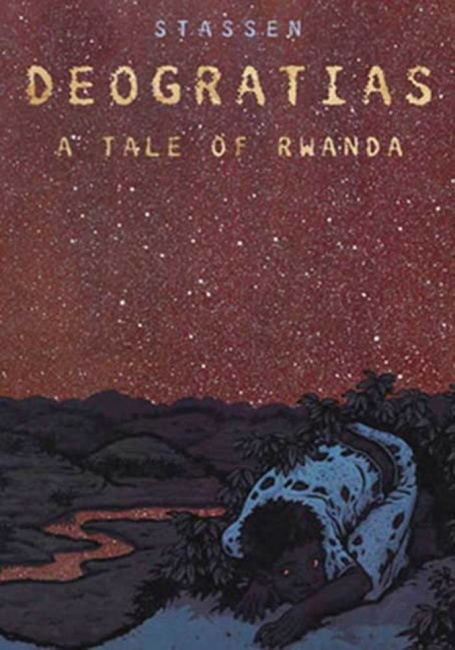 New Editions:
And finally, the fall list will include two new editions of earlier titles.
Zita the Spacegirl Boxset
(October; $38.99) collects all three volumes of Ben Hatke's delightful middle-grade trilogy about an accidental space traveler. In a very different vein, J.P. Stassen's
Deogratias
(November; $21.99) is a young adult graphic novel set in Rwanda during the time of the genocide; First Second first published it in softcover in 2006, and now they are bringing out a new hardcover edition with an introduction by Beata Umubyeyi Mairesse.