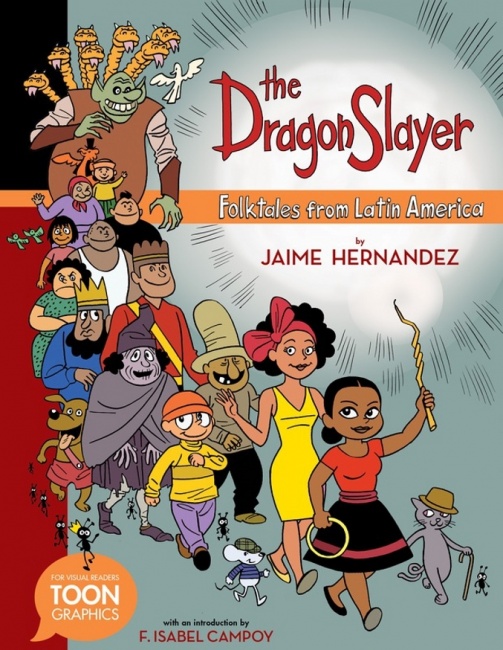 A Decade of Toon Books:
Toon Books celebrates its 10th anniversary this year. Edited by Françoise Mouly, this line of independent comics focuses on early readers, ages three to six, although the Toon Graphics line skews older, for ages eight and up. The books feature high quality work by Jeff Smith, Eleanor Davis, and Mouly's husband, Art Spiegelman, and others, as well as European creators, and they have won numerous awards, as well as garnering a host of Eisner nominations. Ten years after the launch, TOON has about 50 titles in print and also offers teachers' guides and other educational aids. It is launching its second decade with two new titles:
The Dragon Slayer: Folktales from Latin America,
by comics superstar Jaime Hernandez, and
Snails Are Just My Speed!,
the fourth in a series of early-reader science books by Kevin McCloskey.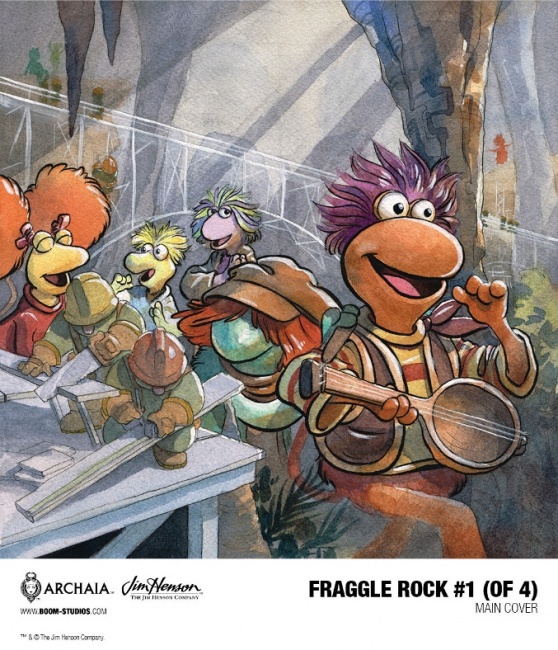 Return to Fraggle Rock:
BOOM! Studios announced it will publish a four-issue
Fraggle Rock
miniseries to mark the 35th anniversary of Jim Henson's TV show. The comics will have an 8" x 8" square format and will feature standalone stories by a variety of creators. The first issue, scheduled for May 2018, will be written and illustrated by Jared Cullum, and Jake Myler will create connecting subscription covers, including a fifth that will be available only to readers who order all four.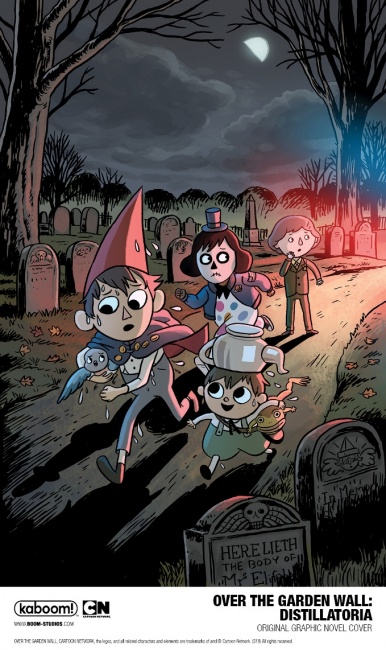 More Over the Garden Wall:
BOOM! Studios had another all-ages announcement this week:
Over the Garden Wall: Distillatoria,
an original graphic novel based on the Emmy Award-winning Cartoon Network miniseries. The artist will be Jim Campbell, who was the artist for BOOM!'s
Over the Garden Wall
comic (see "
'Over the Garden Wall' Ongoing Comic Series
") and the writer will be Jonathan Case (who won an Eisner Award for
Green River Killer
). The book, an original story in which Greg and Wirt accidentally bring Beatrice back from the Unknown and have to figure out how to get her back there safely, is scheduled for a November 2018 release.
Scary and Sweet:
Action Lab, the publisher of
Princeless,
has a new project in the works:
The Ghost, The Owl
is a 48-page hardcover graphic novel written by Franco (half the Tiny Titans team) and illustrated by Sara Richard, whose work includes variant covers for
My Little Pony
and
Jem and the Holograms
; she is also the artist for the Eisner-nominated Kitty and Dino. Action Lab describes T
he Ghost, The Owl
as "A scary, sweet story in the vain of Pixar's
Coco
and
Coraline
." The book is due out on April 25 and has an MSRP of $9.99.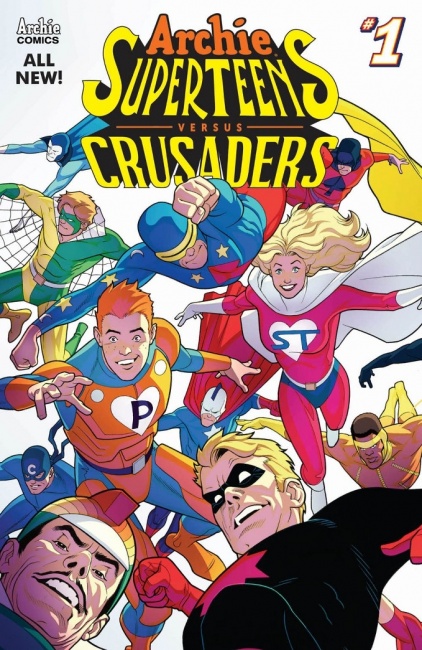 Superheroes vs. Superteens:
Archie Comics pits its superhero team The Mighty Crusaders against the Riverdale-based Superteens in the two-issue miniseries
Archie Superteens vs. Crusaders,
which will debut on June 20, according to a story on
CBR
. The Mighty Crusaders were launched by Archie comics as an ongoing series, written by Superman co-creator Jerry Siegel, in 1965, although some of the characters date back to the 1940s. DC picked up the characters for a while, and more recently Archie has been publishing new Crusaders stories under their Red Circle imprint. The Superteens are superhero versions of Archie, Betty, and the other Riverdale characters. Ian Flynn, the writer for the Mighty Crusaders miniseries that will end in March, will be one of the writers for the mashup miniseries.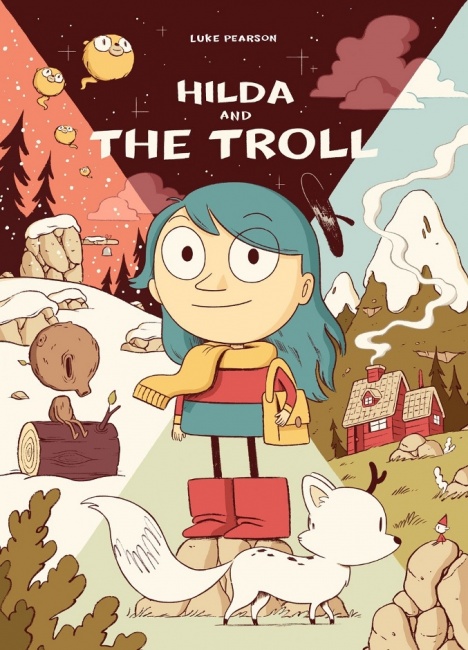 Hilda Takes a Bow:
Netflix is adapting Luke Pearson's Hilda graphic novels into an animated cartoon (see "
Netflix Adds 5 New Animated Series for Kids
"), and
Publishers Weekly
reports that the series will premiere on February 25 at the New York International Children's Film Festival. The series will begin airing on Netflix in the fall. The Hilda books are published by Nobrow.