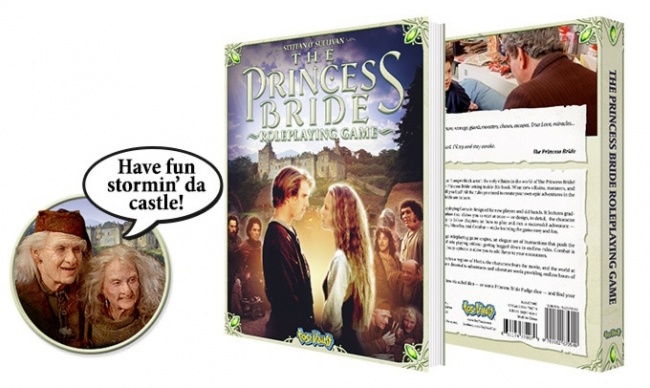 Thirty years after the cult-classic film
The Princess Bride
was released, Toy Vault is poised to produce a light story-telling style role-playing game based on the movie.
The Princess Bride Role-Playing Game
is now slated to release this August.
As originally announced last year (see "Toy Vault Announces 'Princess Bride' RPG"), The Princess Bride Role-Playing Game will allow players to create characters and have adventures in the fantasy world depicted in the movie. The game is intended to be a light-hearted and rules-light game, suitable even for novice role playing gamers. The system was created by Steffan O'Sullivan's (GURPS: Swashbuckler), based on his own Fudge engine, which uses only three six-sided dice (or special Fudge dice) to resolve character actions.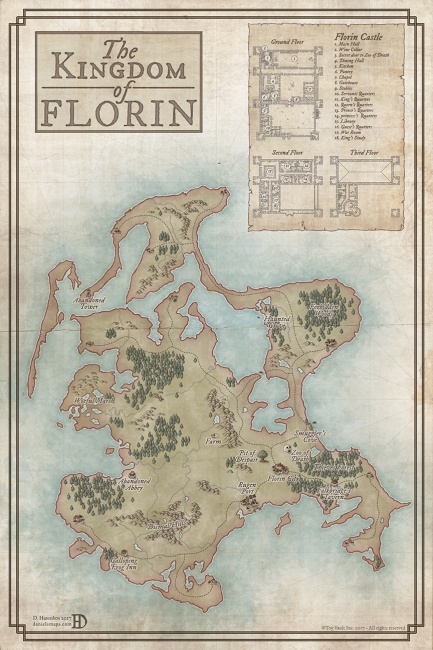 In addition to character creation and the
Fudge
rules, the book will have background about
The Princess Bride
world, stats for the main characters in the movie, maps of the world, and adventures and plot hooks to help players get started on their campaigns.
Toy Vault is producing the game under license, and the book will feature images taken from the movie. The book will be a 250-page full color hardback. MSRP is $49.99. [Updated 3/1- Editor]
Production of The Princess Bride Role-playing Game is being funded through a Kickstarter campaign that has attracted $50,945 in pledged support from 636 backers (an average of $80.10 per backer) with 14 days remaining. Backer fulfillment is planned for August, with wider release to follow the same month. [Updated 3/1- Editor]