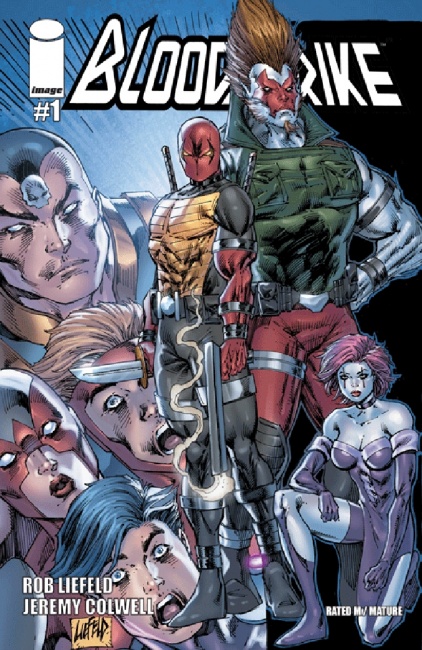 Rob Liefeld's Extreme Universe has found a home at Netflix. The streaming giant made a seven-figure deal for the rights to a series of interconnected feature films based on Liefeld's characters according to
Deadline
. The deal with Netflix reportedly replaces one that had been previously struck with producer Graham King and Fundamental Films, which fell through ((see "
Rob Liefeld Goes Extreme
").
Genre producer extraordinaire Akiva Goldsman (Star Trek: Discovery, Titans, Fringe), who was already developing Liefeld's Avengelyne for Paramount (see "Paramount Options Rob Liefeld's 'Avengelyne'"), will oversee the writers' room for the Netflix films. Goldsman, Liefeld, and Brooklyn Weaver will produce, with Greg Lessans of Weed Road signed on to executive produce.
"Netflix has become a part of every day existence for me and my children," Liefeld told Deadline. "Their programming is the most dynamic and diverse I have seen. I am beyond thrilled and inspired to be bringing my Extreme catalogue to life with the creative wizards at Netflix."
Given the popularity of the R-rated film incarnation of Deadpool, a character Liefeld co-created with Fabian Nicieza, Netflix will likely embrace the mature tone of the Extreme Universe, which includes characters such as Bloodstrike, Brigade, Bloodwulf, and more.