Fantasy Flight Games will release eight
House Intro Decks
for
A Game of Thrones: The Card Game
in Q3.
Based on George R. R. Martin's
A Song of Ice and Fire
series, FFG has adapted the story into a Living Card Game, where players become leaders of the eight factions, and engage in military conflicts, power struggles, and political intrigues as they fight to gain power over the Seven Kingdoms.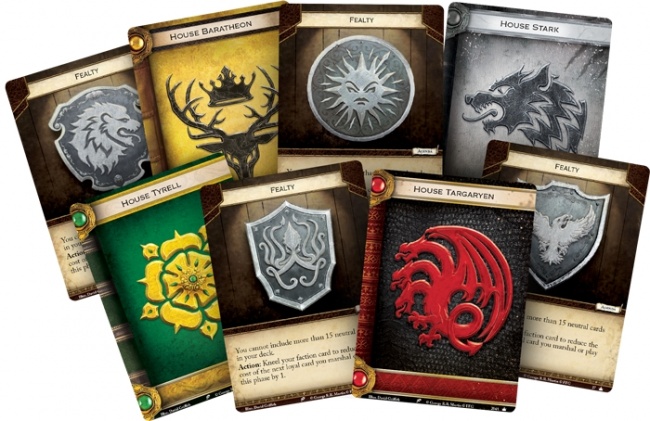 The eight factions include
House Stark, House Lannister, House Greyjoy, House Baratheon, House Tyrell, House Martell, House Targaryen
, and
Night's Watch
. Each
Intro Deck
introduces players to the mechanics, key characters, and the environment of the game, while also highlighting the unique features of each faction. Each pre-constructed deck includes 69 cards, a 60-card deck, plus 7 plots, a faction card, and an agenda card. The decks are also good for established players to gather additional copies of neutral cards and plots and an alternate-design faction card and a copy of the Fealty agenda card boasting the sigil of the faction. MSRP is $14.95 each.