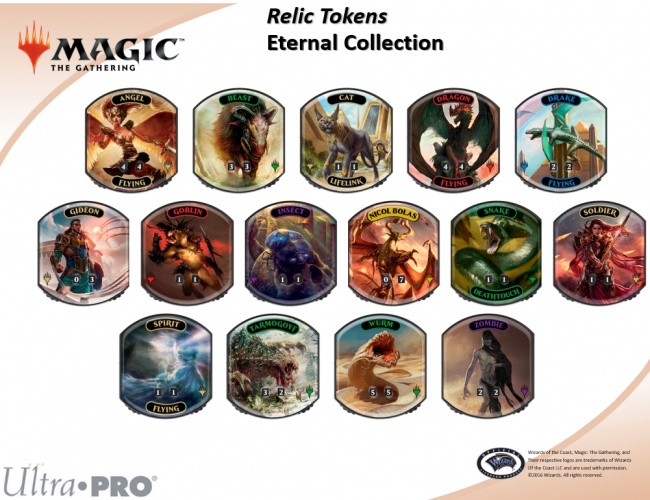 At the GAMA Trade Show Press Briefing, Ultra Pro showed off an impressive new array of licensed
Magic: The Gathering
accessories – including the new
Relic Tokens, Wall Scrolls,
and
Alcolve Flip Boxes
as well as introducing its new ChromaFusion sleeve material.
Most interesting were the collectible Magic: The Gathering Relic Tokens. The first set, the Eternal Collection includes 15 collectible designs, available in both regular and rainbow foiled version, for use as life counters (toughness, power, or other game mechanics). There are three rarity levels to collect, and each blind pack contains 3 tokens. Each display box includes 24 packs. MSRP is $4.99. ICv2 previewed them here (see "GAMA 2018 Trade Show Photo Gallery | Image 7").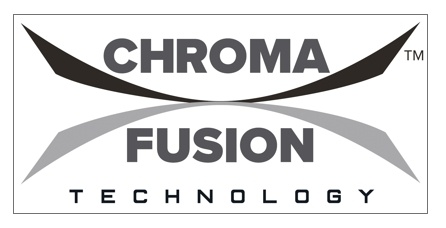 The company has developed a new material and production process called ChromaFusion to resolve the issue of artwork "peeling" off its sleeves or contact surfaces. In the process, UltraPro created a stronger, more durable sleeve that resists peeling, ChromaFusion has now inspired the
Eclipse
line of solid sleeves, which use the same material ad production process. The Pro-Matte Eclipse Deck Protector sleeves use a matte clear material to show the card face while completely hiding the card backs with an added later of opaque material. It has also applied the technology to its recent
Attack on Titan
and
Justice League
Deck Protector Sleeves.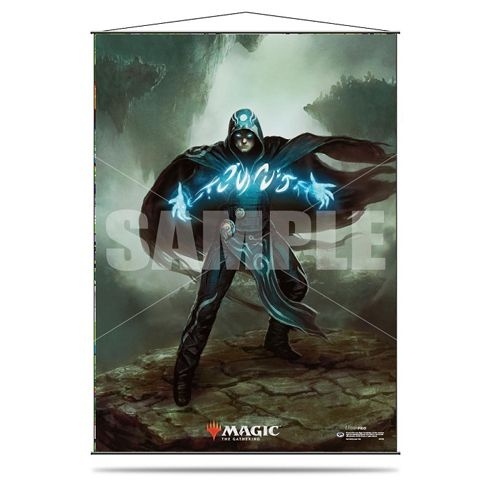 The company is also releasing official
Magic: The Gathering Wall Scrolls
, which feature classic
Magic the Gathering
art. The scrolls are made of a silk-like fabric and come complete with rods and rope, and measure approximately 26.8 " x 37.4 ". The first four designs include
Baneslayer, Black Lotus, Jace the Mind Sculptor
and
Lotus Cobra.
Each scroll has an MSRP of $24.99. Each case includes 12 units. Release is planned for May.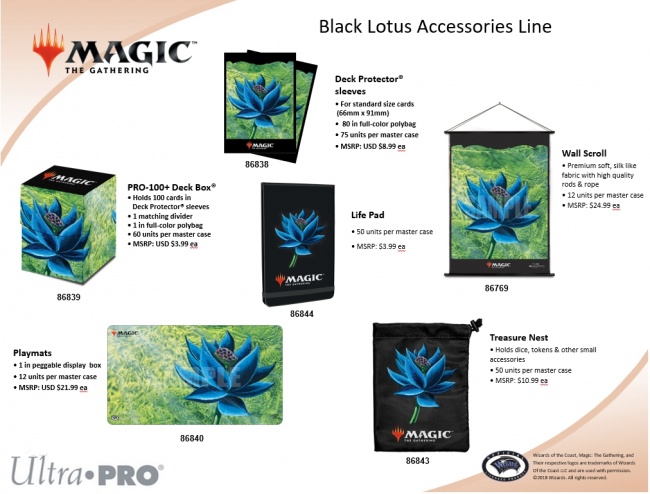 A licensed
Magic: The Gathering Black Lotus Accessories Line
will release in June, including
Deck Protector sleeve
($8.99),
Pro-100 Deck Box
($3.99), a
Life Pad
($3.99), a
Treasure Nest
($10.99), and a
Playmat
($21.99.)
Ultra Pro also plans to release Magic: The Gathering Unstable Lands Deck Protector sleeves later this year, they will be available in five illustrations by John Avon: Island, Swamp, Mountain, Forest, and Plains. The Standard size card sleeves will be packaged 120 per polybag, and have a tentative MSRP of $13.49.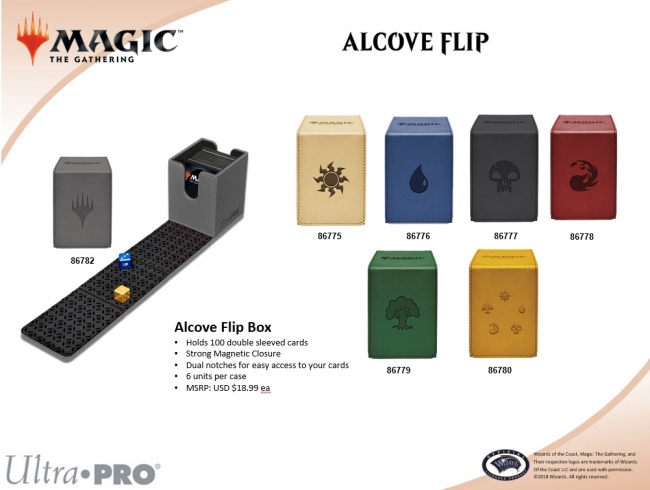 The
Magic the Gathering: Alcove Flip Box
will be available later this year, the box includes duel nothest for easy access to cards, holds 100 double sleeved cards, and has a strong magnetic closure. MSRP is tentatively $18.99.