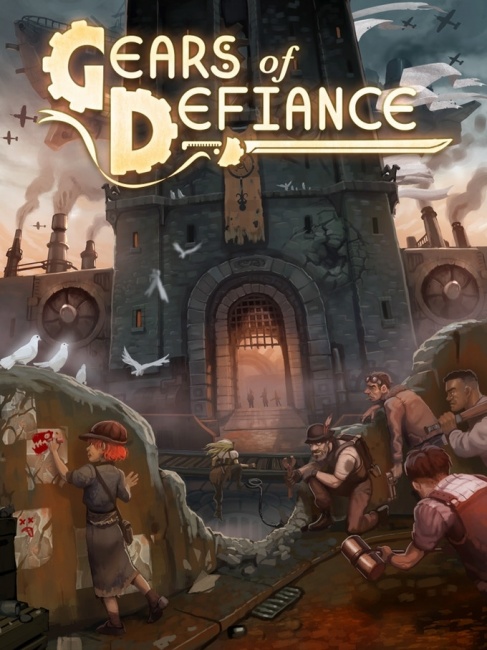 The revolution is nigh in the steampunk world of
Gears of Defiance,
a new role playing game from Gallant Knight Games. The project is currently seeking funding on Kickstarter.
Set in an industrial age in a world ruled by the Empire, Gears of Defiance is a narrative driven game where players must fight for what's right in their world, be that through peaceful means or combat. An Alignment Matrix tracks characters' political and moral standing, as the game explores serious topics of real-world oppression from the government, but also from the family unit. One part 1984, one part Les Miserables, Gears of Defiance uses elements of Fate Accelerated and Blades in the Dark to form a new play dynamic – the Approach system. In it, the GM details a conflict or obstacle, and players use a D6 dice pool to complete challenges, add points of narrative control, or bank their successful roles as Plot Points for a later turn.
The game is designed by Ryan Schoon, who has writing credits on Modiphius' popular Star Trek Adventures and Fragged Empire RPGs. The project involves several known industry talents including Sen-Foong Lim (Junk Art, D&D Rock, Paper, Wizards, The Legend of Korra: Bro Bending Arena), Alan Bahr (Tiny D6 line, For Coin & Blood) and Stephanie Bryant (Threadbare RPG). Gallant Knight Games is distributed to hobby stores by Studio 2 Publishing.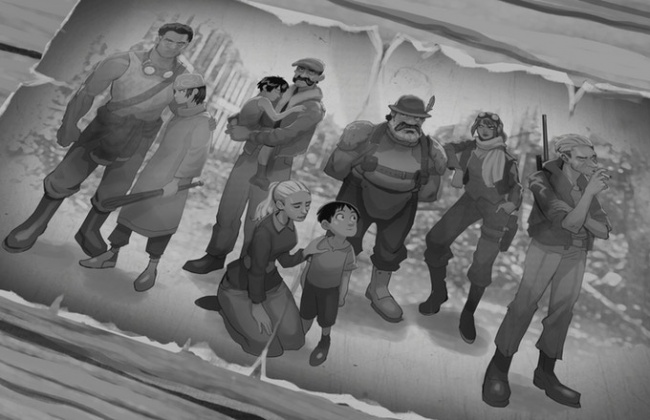 The game is currently seeking funding on Kickstarter and has raised $8,300 from 330 backers as of this writing with 12 days to go. The 200+ page book will have black and white illustrations, and has a tentative MSRP of $29.99. Backer fulfillment is planned for December, with trade release to follow.
See more art and Alignment Matrix in the gallery below.