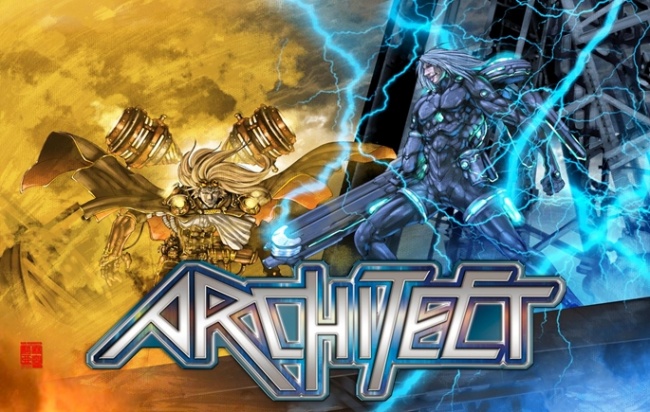 Force of Will Inc. is soliciting for preorders on two
Starter Duel Decks
for its new
Architect
Trading Card Game
which will launch on July 20.
Set in the year 2111, various factions gather to battle over disparate ideals: the present vs the past, magic vs science; who controls the future? History's greatest minds, the New- Roma (Leonardo da Vinci, Einstein) battle against the current intelligentsia (Unity Forces) over rewriting the past, and Sorcerers (Merlin) fight the zombie army of the NewTech Co. with magic.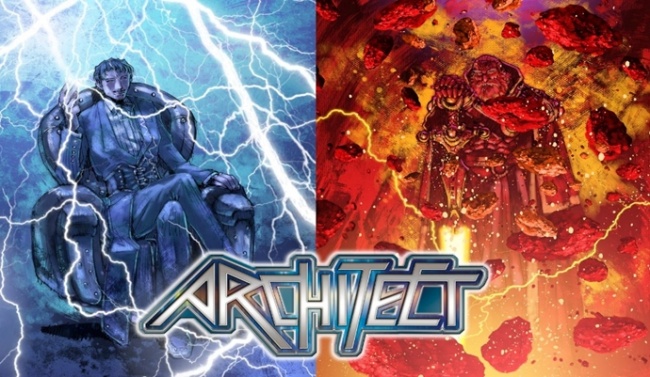 Each
Starter Duel Deck
,
Wizards vs NewTech Co.
and
Neo-Rome vs Unity,
includes two 50 card decks. Each carton (no displays) includes 40 decks. Preorders will include a bonus of 1 Limited
Force of Will
special PR Card in each
Duel Deck
. MSRP was not announced at this time.
The game was announced last year (see "
Great Minds Clash in New TCG 'Architect'
").