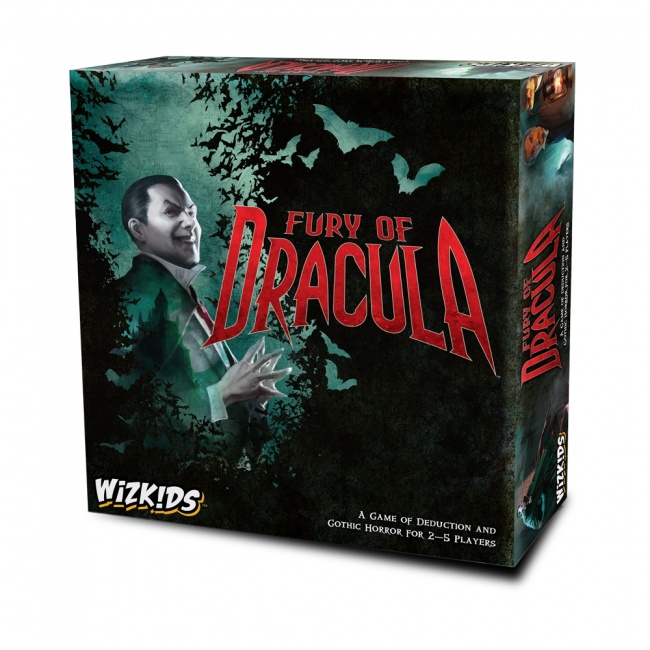 WizKids will release a new edition of the classic board game
Fury of Dracula
with five new miniatures in July.
The classic overload-style game, designed by Stephen Hand, was originally released by Games Workshop in 1987. One player takes on the role of Count Dracula, secretly traveling Europe and turning humans into vampires. The rest of the players are Hunters, attempting to find the vampire and destroy him and his undead thralls before they overrun the continent. Beware, Dracula has laid cunning traps for those that hunt him.
The new
Fourth Edition
includes a new rulebook, larger, poker-sized cards, and fully painted miniatures of Dracula and the Hunters. MSRP is $59.99.
See miniatures in the gallery below!
Fantasy Flight Games released the Third Edition in 2015 (see "
Classic Board Game 'Fury of Dracula' Returns
"), but parted ways with Games Workshop in late 2016 (see "
Fantasy Flight, Games Workshop End Licensing Relationship
"). Copies on the
Third
Edition are listed for more than $100.00 on Ebay currently. WizKids announced a new edition was coming late last year (see "
WizKids, Games Workshop Join Forces
").