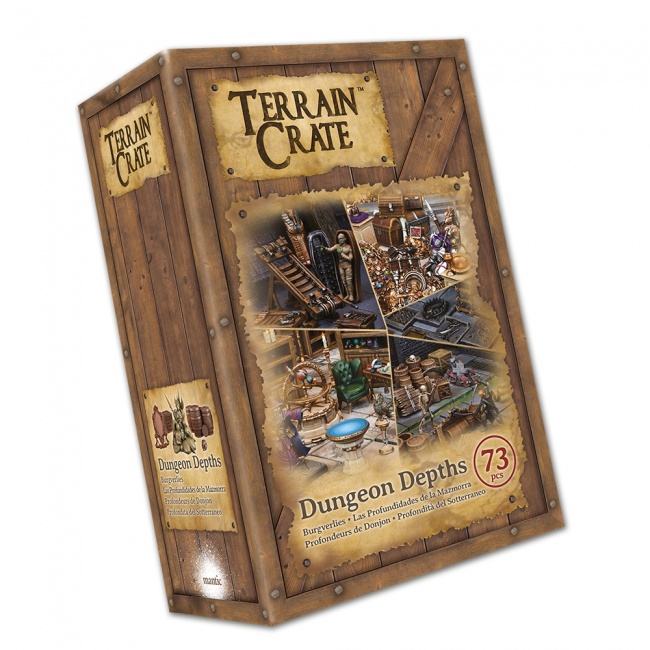 Mantic Games is adding a new collection of fantasy scenery to its 28mm plastic
Terrain Crate
line. The
Dungeon Collection
launches in May.
The Dungeon Collection will be available in three product sizes, the Mega Sets, the Standard Sets, and the Mini Sets. The Mega Sets include a great variety of terrain pieces and components, perfect for a growing campaign. MSRP is $79.99. The Standard Sets include 22 – 28 thematic pieces to start a collection based on a single location. Sets include: Dungeon Essentials, Wizards Study, Dark Lord's Tower, Dungeon Debris, Torture Chamber, Treasury, and Library. MSRP is $29.99. The Mini Sets are a way to obtain just the right piece for an upcoming campaign, or a specific component missing from a scene. The first sets include Dungeon Traps, Dragons Hoard, and Kings Coffers. MSRP is $9.99.
Mantic is offering retailers a special Dungeon Collection Bundle which will include two Dungeon Depths Mega Terrain Sets, two of each Standard Set, and four of each Mini Terrain Sets. The bundle will also include two free Mini Terrain Sets.
See multiple examples of each set, and packaging, in the gallery below!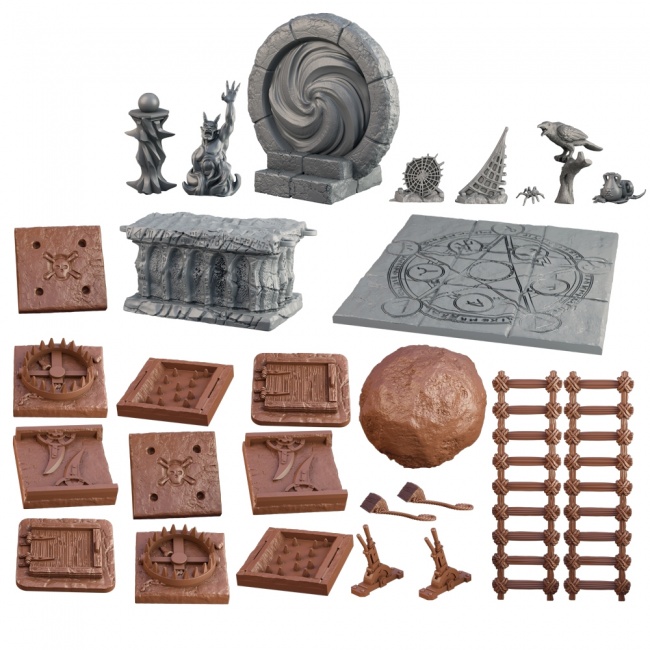 Mantic has already released
Terrain Crate
modular hard plastic scenery for
Walking Dead – All Out War,
Star Saga,
and
Dungeon Saga.
They found the
Dungeon Saga
scenery was selling in disproportionately large amounts compared to other releases for the fantasy adventure game, becoming a favorite with fantasy role playing game and miniature game fans, so they decided to expand the line.
Later in the year Mantic plans to add battlefield sets and townscapes.
Mantic has partnered with ACD Distribution to exclusively sell the single packages upon release for stores that do not want to carry or purchase the bundle initially.