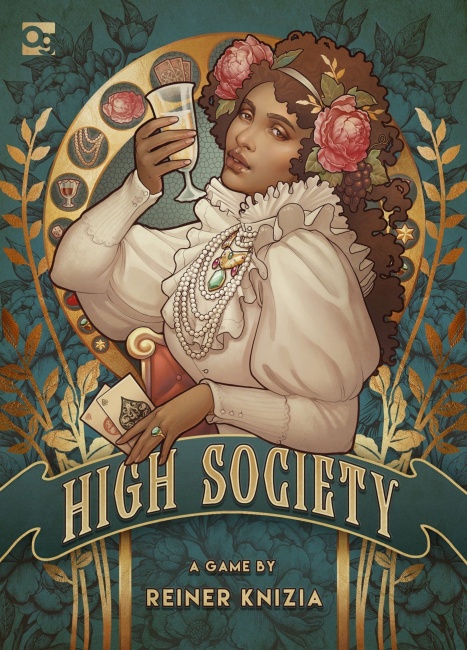 Dr. Reiner Knizia's classic bidding game
High Society
is getting a face lift from Osprey Games, which will release its version of the game on May 22.
Originally published in 1995 by Ravensburger in Germany, High Society is a game about appearing to be rich while trying not to go bankrupt. Players bid on a variety of fine luxury goods, trying to impress society with their status. However, each player begins the game with a limited amount of money, and any player that runs out forfeits the chance to win the game.
The new Osprey edition of the game will feature 16 illustrations in the Art Nouveau style created by the artist Medusa Dollmaker (Asuncion Macian Ruiz of Valencia), each on an oversized card. In addition, the game includes 55 money cards. High Society is intended for 3 to 5 players, ages 10 and up, and takes about 20 minutes to play. MSRP is $20.00.
Osprey recently released another Knizia design, Sakura (see "Paint the Emperor in Knizia's 'Sakura'"). July will see a Judge Dredd version of the company's hit Lost Expedition (see "'Judge Dredd: The Cursed Earth' Card Game").