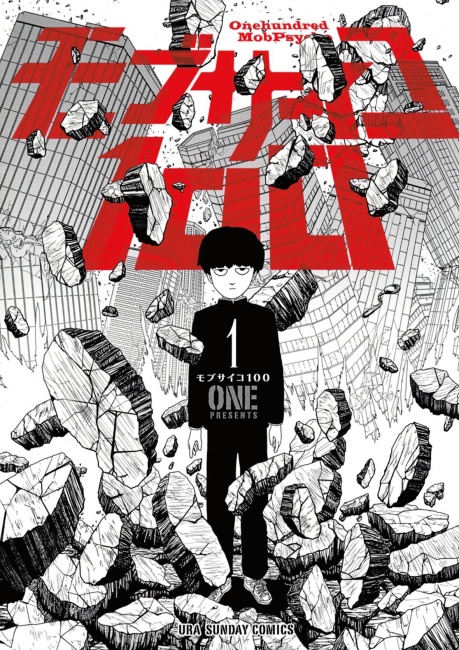 Dark Horse Comics has acquiredComics the license to
Mob Psycho 100,
by the author of the top-selling
One-Punch Man.
The pseudonymous ONE created
One-Punch Man
as a webcomic, and the deadpan superhero spoof caught on with fans and went on to become a hugely popular series in Japan and the U.S. (see "
Top 10 Manga Franchises—Fall 2017
").
His followup series,
Mob Psycho 100,
features a guy named Reigen who claims to be an exorcist but doesn't actually have any powers. Fortunately (for him) his teenage assistant Shigeo does. The catch is that those powers go haywire if Shigeo's emotions hit their maximum point—100—and he loses control of them. (Shigeo's nickname is "Mob," or "background character," which explains the title.)
Like
One-Punch Man, Mob Psycho 100
began as a webcomic and was picked up for print; it ran from 2012-2017 in Japan and was published in 15 volumes. The series won the Shogakukan Prize for Best Shonen Manga in 2017 and has already been adapted into an anime (available on Crunchyroll) and a live-action TV series (available on Netflix).
Dark Horse will publish volume 1 on October 24, 2018, as a 200-page volume with an MSRP of $11.99.