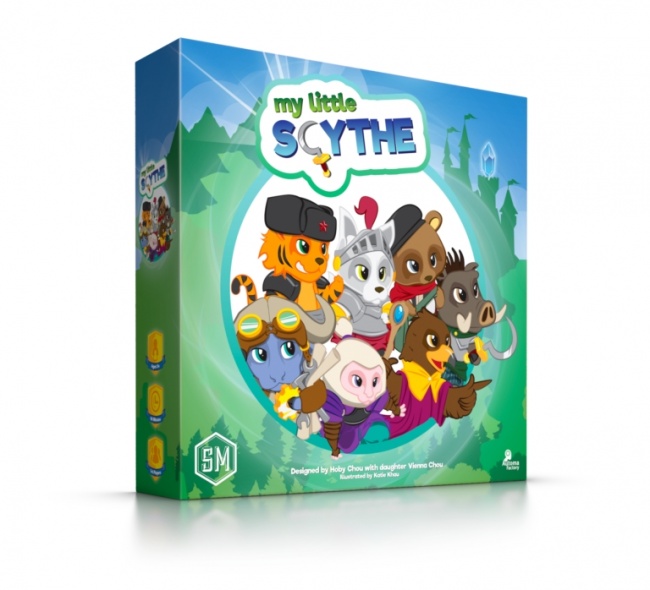 Stonemaier Games, known for high-quality, critically acclaimed Euro-style board games, will release its first family-friendly design,
My Little Scythe
this summer. The game will premiere at Gen Con and release to trade on August 17.
Stonemaier Games is known for immersive, cerebral games like Scythe, Charterstone, and Viticulture (see "The Joy of 'Viticulture' Expands"), so the transition to a children's game is a contrast. However, My Little Scythe began as a fan-inspired print-and-play game using Scythe mechanics, mashed up with Hasbro's My Little Pony. The game, designed by Hoby Chou and daughter Vienna Chou, went on to win the BoardGameGeek 2017 award for best print-and-play game. The Stonemaier edition has changed slightly (no ponies),but impressed the publisher enough to warrant a trade release.
Players in My Little Scythe each control two animal miniatures, traveling around the Kingdom of Pomme. Players are competing to earn 4 trophies from 8 possible categories, using actions on their turn to Move, Seek, or Make. The actions can increase players friendship, produce pies, power up actions, finish quests, learn spells, transport gems and apples to the castle, or even start a pie fight!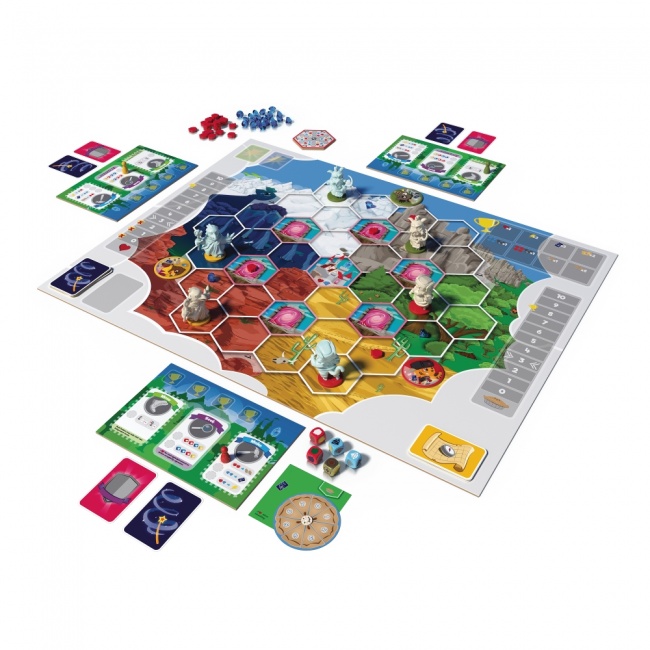 The game includes, 14 unpainted miniatures which range from 48 – 70mm, a painting guide and achievement sheet, 5 custom dice, 24 apples, 24 gems, 140 other cards, mats, tokens, tiles and boards, a 3-piece Game Trayz organizer insert, and rulebooks for both multiplayer and solo play. The game is for 1 – 6 players, ages 8 and up, and plays in 45 – 60 minutes. MSRP is $50.00.