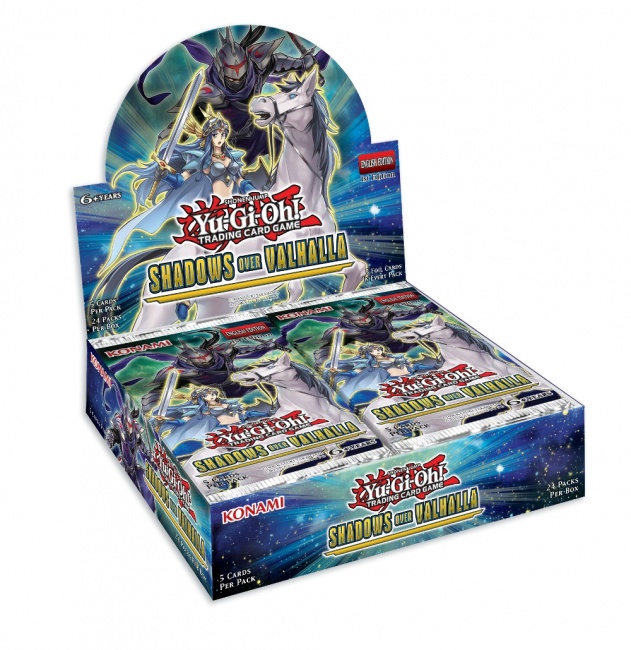 Konami Digital Entertainment will be adding an extremely powerful card to its
Yu-Gi-Oh! Trading Card Game
this summer, when the game-changing Mischief of the Time Goddess card arrives in the
Shadows in Valhalla Booster.
Shadows in Valhalla is a 60-card all-foil booster, containing 40 Super Rares and 20 Secret Rares. Each pack will contain 5 cards. It will release on Friday August 17.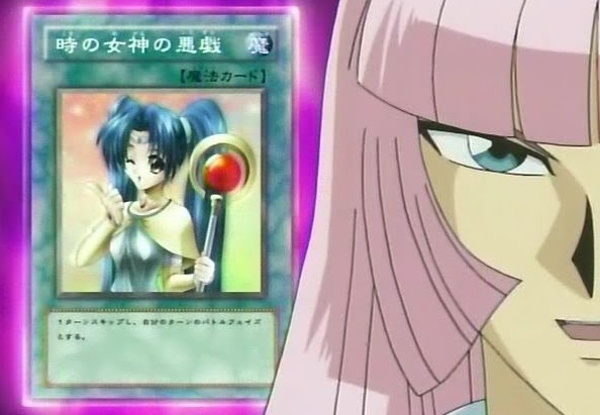 Mischief of the Time Goddess was a Spell card that appeared in the
Yu-Gi-Oh!
anime, which Ziffried von Schroeder used as part of his Valkyries offensive. There are several Valkyries cards in this set, but Mischief of the Time Goddess allows a Duelist to attack twice without giving the opponent a turn in between. The card was initially deemed too powerful to introduce to the physical trading card game. Now all the Valkyries cards retain their abilities from the anime, but each card is boosted to be comparable with the games current environment.
This release also adds new cards to Ninja Decks. There is a new Ninjitsu Art card, and new Warrior-Type "Ninja" monsters with Ninjitsu Art Spell and Trap Cards.
This release will follow the August 10 release of a new Structure Deck (see "New Link Summoning Combos Arrive with 'Structure Deck: Powercode Link'").
Note: This article was changed on May 16 to reflect a title change from Shadows over Valhalla to Shadows in Valhalla.