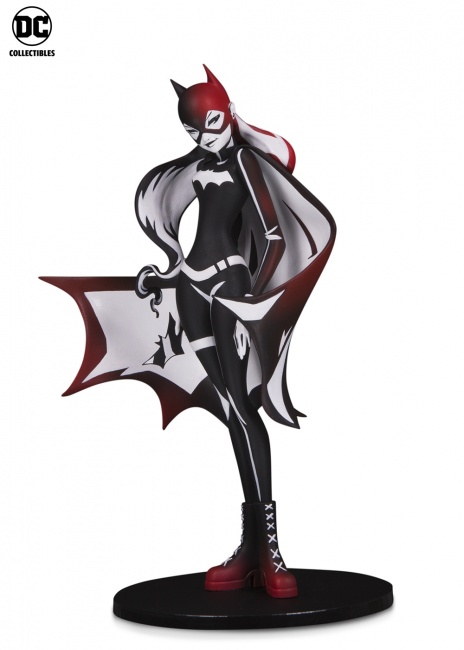 The Flash, Nightwing, and Batgirl will get the cutting-edge vinyl figure treatment in the DC Artists Alley line from DC Collectibles. The figures will be on sale in December for an MSRP of $40.
The 6.4" Flash figure is designed Chris Uminga, HaiNaNu "Nooligan" Saulque designed the 7.15" Nightwing figure, and the 7.0" Batgirl figure is courtesy of designer Sho Murase. Each figure comes in two individually numbered editions: a standard figure limited to 3,000 pieces and a variant limited to 500 pieces. The Flash and Nightwing will have a black-and-white variant while Batgirl will have a holiday variant.
The DC Artists Alley line is inspired by the artist alley experience at comic book conventions (see "'DC Core Pvc Statues,' 'Doomsday Clock Action Figures,' Teen Titans,' More"). The line launches in June with Uminga's take on Batman, Superman, and Wonder Woman. In September, Nooligan's designs for Joker, Batman, and Harley Quinn will be in stores. Murase's designs for Catwoman, Poison Ivy, and Harley Quinn will be available in November (see "A Clowder of Catwoman Releases Unveiled").
Click on the Gallery for images of the figures.