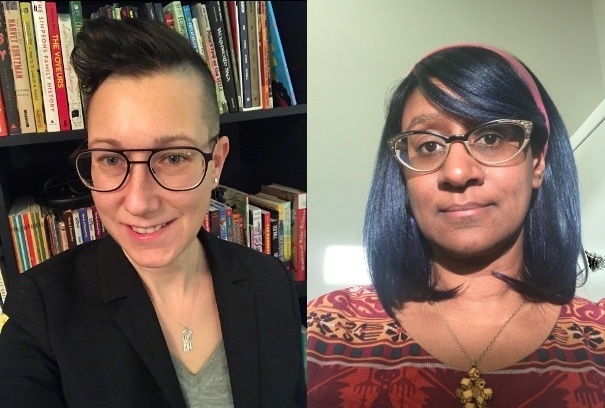 Lion Forge is aggressively building out its CubHouse (Kids) and Roar (YA) imprints, announcing new titles and beefing up staff. With Andrea Colvin, who had been handling CubHouse and Roar, moving up to VP-Exec Editor (see
"
New Executive Editor at Lion Forge
"
), the company has now added Carol Burrell, an experienced kids graphic novel editor, to run CubHouse (see
"
Exclusive: Lion Forge Hires Carol Burrell
"
).
We talked with Colvin and Burrell about the market for kids graphic novels, the best ways to rack them, and 2018's best bets from the Lion Forge kids imprints.
ICv2: We talked a year ago under the same circumstances, our Kids Weeks editorial event (see "ICv2 Interview: Lion Forge's Andrea Colvin"). Maybe you could start out by talking about what changes you've seen in the kids' market for graphic novels over the last year?
Andrea Colvin: It's exploded. It's really exploded. I wonder if I said that last year?
"The market for kids' and teens' comics, it seems to me, is exploding," were your first words in last year's interview. [laughs]
Colvin: That has not stopped. [laughs] We're not even plateauing yet. I feel like we're just rushing headlong into the mainstream. There was a time where I felt like I was aware of 95 percent of the graphic novels that were published for kids, YA and younger readers. We're getting to the point where it's getting bigger. I've heard that quote from librarians in the past, where they used to say, "Yeah, it was easy," they could stock all of the graphic novels for kids. But there are so many more.
I'm sure you saw the announcement about Gina Gagliano going over to head a new kids' graphic novel imprint at Random House (see "
Random House Adds Graphic Novel Imprint
"), which is huge. Obviously, that's a very big company. I think the Big Five [book publishers] have published graphic novels; they've played around with them. They've done various things here and there, but it's always been just as part of their main children's offerings besides Macmillan's First Second, which is not all kids, and Scholastic's Graphix. There isn't a dedicated kids graphic novel imprint anywhere else. There's a big move at Random House. It's all-pro from a consumer perspective and a retailer perspective. As far as a publishing perspective, of course it's going to make the competition a little more fierce, both when we're competing for exciting projects with creators and agents, but also in the marketplace.
When
Diary of a Wimpy Kid
came out (which is not a graphic novel but was the first time that prose and images that you had to also read to understand the story were mixed together in the middle‑grade market), it was exciting and new. There was
Dork Diaries
and there were a few similar things. Now that format feels like it's 50 percent of the market. It's incredibly competitive, and you can't just, "Hey, let's do something with words and pictures and it'll work," because there's so much out there. I'm sure that's going to become more and more the case with kids comics.
That increase obviously leads to tougher decisions on the retailer side or for librarians on which titles to carry, how to present them, how to segment them. We had a conversation last time about all ages versus segmenting by age, and you argued that segmenting by age was important. I get different feedback from publishers in terms of how they think graphic novels for younger readers should be racked. Would you, in an ideal world, want to see CubHouse (Lion Forge's middle-grade imprint) racked separately from Roar (YA imprint), for example?
Colvin: Absolutely, because how else are parents going to know which are more appropriate for their kids?
I've got to say, I've gone back and forth also on whether or not the comics should be shelved with the "regular books." I have ended on the side of I want the comics to be in their own section, but in the kids' section.
For instance, at Barnes & Noble, they have the kids' section where the middle grade stuff is with the picture books. There's a little wall, and that denotes safe content. Now we're hearing that they're going to start a graphic novel section in there. A lot of stores like my local B&N already have one of those that I guess was organic. I would like to see that with the teen comics as well. There's a massive teen and YA section in larger bookstores. I'd like to see a comics section within that so that those readers can immediately gravitate toward what they're looking for.
One of the arguments against that is if they're coming into the store and looking for graphic novels, if it's a 20‑year‑old reader for example, they might not distinguish and know to go look in the YA section to find a particular title they're looking for. In an ideal world, they'd rack graphic novels everywhere, right?
Colvin: Maybe. Going back to people knowing whether an adult is looking for a teen book, adults who are reading teen and YA prose are well‑conditioned to go to the teen and YA section for what they're looking for.
It's just that we've put the teen comics together with superhero stuff and
Hellblazer
and
Saga
. I think that a little bit of conditioning would make a difference there.
You'd put CubHouse in the kids' graphic novel display within the kids' section in Barnes & Noble, and you wish there was a display for Roar in the YA prose section?
Colvin: Correct.
What about in the comic store then? You feel like they should have at least two sections for younger readers, one for the 12‑and‑under, and one for 13‑to‑18?
Colvin: I do. The content gets different. Teen stuff and teenage people are dealing with scenes and issues in their lives that people under the age of 12 aren't. It all depends on the specific individual, of course, what they can handle and what can't.
I know that there are all sorts of conversations about whether kids should be allowed to or encouraged to read up and what effects that has on them. I think when we're dealing with visual literature, too, we have to be especially careful about what is appropriate for kids. If you think of teen stuff as something that's 13‑and‑up, if I were 13 and were looking in the comics section and started flipping through
Saga
, I might be [laughs] slightly traumatized. It's not the same content. That's certainly true of teen content, too, and kids under 13.
As far as whether comics should be just with every book, I actually experimented with that. I run the book fair at my kid's public elementary school, because it's one of those things where I had opinions. They were like, "OK, here you go. Now, you're in charge."
[laughter]
Colvin: I had this whole thing where I was like, "Comics are regular books. Don't call them comics. They're regular books. Books are books." I divided up the books and the comics by age groups, and everything was together.
Then I dealt with a week of all these kids coming down and being like, "Where are the graphic novels?" I'd take them to the shelf, and there's some next to the chapter books. There's some over here.
They were so annoyed, and we sold fewer because I wasn't putting them on the graphic novel table, like we always had. I learned my lesson there.

Carol Burrell: I do think, especially when it comes to comics, the buyers, the parents, the teacher, the librarian are concerned about finding what's appropriate for the age range.

It's not just content, but also kids are at different levels to be able to actually understand sequential texts. Or if you have something like a publisher that clearly states what the grade level, age level, interest level are, like say Lerner would have done, or some other publishers, it can be hard if you don't separate that for the consumer.

Just for discoverability, I think it's easier to find the right book, the right topics that kids will be excited about, and a way that they can approach it in their own way. There is a lot of European comics where they say, "Every child will read the book at their own level." In our market, I do think that hopefully, we'll be able to get that division in the stores, in the comic shops, so that folks can find exactly what they want.

What have your bestsellers been, either in the CubHouse or Roar imprints, over the last year since last talked?
Colvin: When we talked first, I had just barely come onto Lion Forge. I've acquired a lot of picture books and middle grade graphic novel trilogies, and some stuff for Roar. Because there's been a lot of original stuff, I keep using this obnoxious analogy about it being the tip of the iceberg.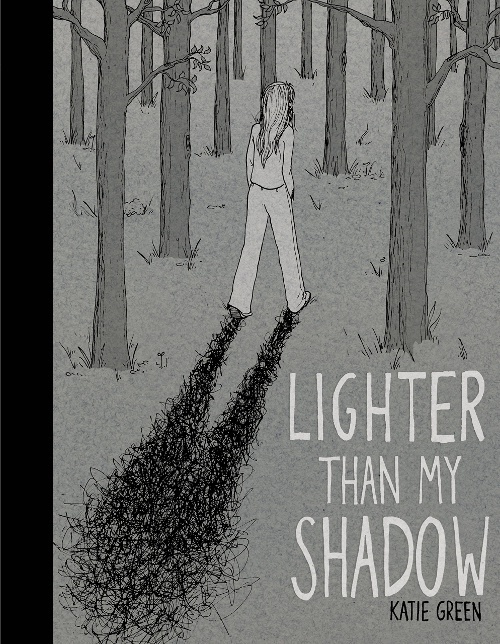 Our pipeline is so much bigger than what we have in the market right now. We're really just starting to release our original stuff. That said, we did have a lot of success with
Lighter than My Shadow,
which we published last fall. Amazon named it their graphic novel of the year. We published that under the Roar line. It's really, I think, set the tone for the kind of personal, memoir, authentic storytelling we want to do with Roar.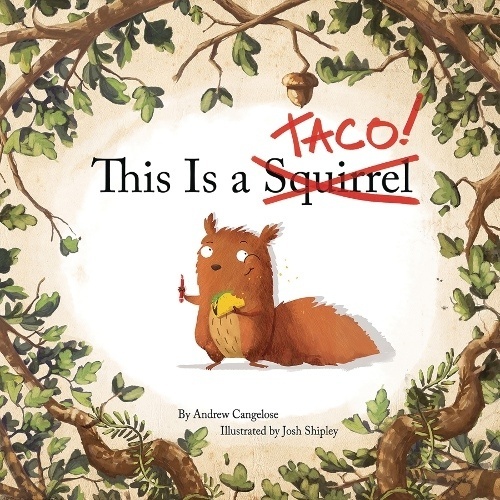 We have just published last week our first original picture book. It's called
This is a Taco
. When we conceived of this line, we wanted it to be very comics‑inspired. I've always thought of Mo Willems's
Elephant and Piggy
books as comics, because all of the text is in dialogue balloons. Each page is a panel.
That sounds like a comic.
Colvin: Right, exactly. Not all of our picture books are exactly like that. Some of them have some prose in them as well. We're really trying to take a lot of the visual language of comics and tell stories in the larger, 32‑page format from that perspective.
I've always felt that one of the reasons why middle grade comics and graphic novels are doing so well is that kids are just coming out of picture book reading. They understand how to read words and pictures at the same time. It's not a skill that they've lost yet.
You can build a comics reader that can go right from there into early reader comics, into
Smile,
into
Babysitters Club
, into
Nimona
, and
Amulet
. You have that visual literacy moving all the way through in each group.
You said you're gearing up. How many releases came out for those two imprints, say, in 2017, and how many will come out in 2018?
Colvin: I know what our overall numbers are for Lion Forge, which are, I think we released 50‑something new titles in 2017. We're going to be close to 70 in 2018, and we're trying to get up to 150. That includes new launches, so either original graphic novels or the introduction of a periodical.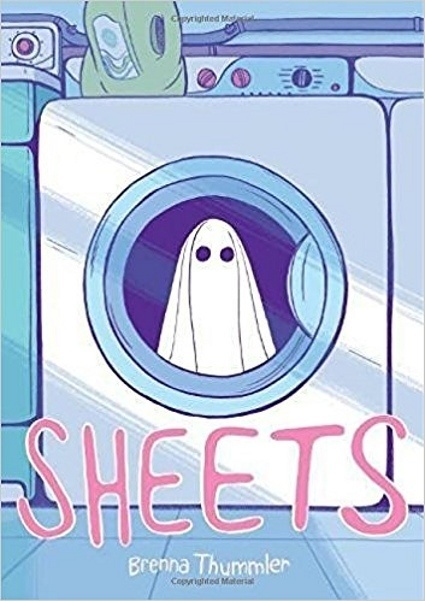 What are your releases for the rest of this year on which you're anticipating the best sales?
Colvin: One that we're really excited about, which I think actually you announced last year in ICv2, is
Sheets
by Brenna Thummler (see "
Exclusive Preview: 'Sheets' by Brenna Thummler
").
Colvin: That's publishing August 28th, and we have blurbs from Lemony Snicket and Brian Selznick on that. It's turned out really well, and it's getting a lot of early buzz. It was the largest print run we've ever done at Lion Forge, by many orders of magnitude. We're super excited about that one.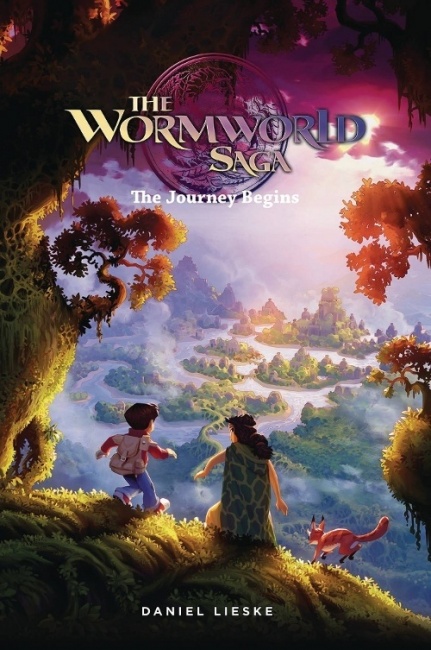 Wormworld Saga
I'm really excited about, by Daniel Lieske (see "
Preview: 'The Wormworld Saga'
"). It was a German webcomic. We're bringing it to the US for the first time in print. He's done a small Kickstarter in the past. We've done a Free Comic Book Day all-new content prequel to launch into the release of volume one later this month.
Then Gene Ha's
Mae
series, which we took over from Dark Horse (see "
Lion Forge Adds Gene Ha's 'Mae'
"). We are releasing new issues and volume two starting in July. It's really good, and we're hoping to keep going with that.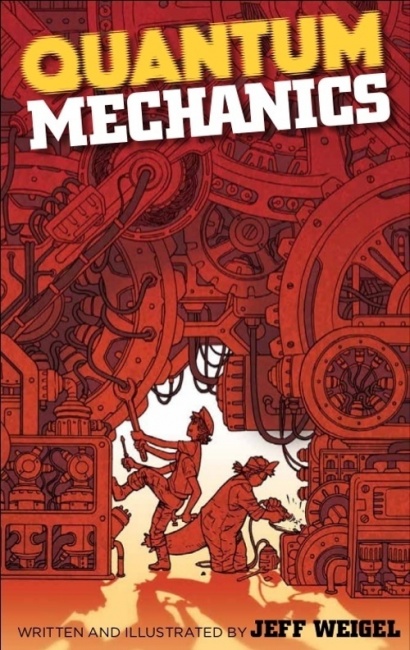 Quantum Mechanics
, which I think you also announced (see "
Exclusive Preview: 'Quantum Mechanics'
").
Watersnakes
, which is a new Tony Sandoval in the Magnetic connection. That'll be under Roar.
Those are the things that I think will be the winners for the rest of this year.
Anything else that either of you would like our readers to know about what's going on at CubHouse and Roar?
Colvin: I just want to put out there that in 2019, we have a really full list of very exciting kids OGNs and series. For instance, we're taking a cue from how well Science Comics has done for First Second and doing our own series.
It won't be the same; it's a line of fictional detective stories that you have to learn coding concepts to solve.
It's like Science Comics meets Secret Coders, I guess. We have five books in that line signed up, and they're awesome. It's called "Debian Perl ‑‑ Digital Detective."