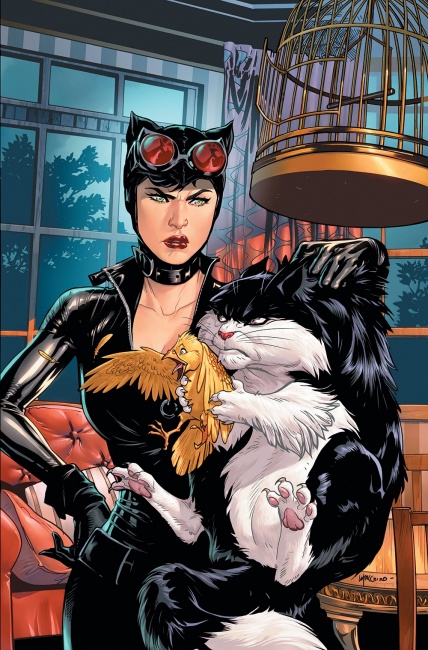 DC Comics is going Looney Tunes again with more zany crossovers this summer. Each one-shot clocks in at 48 pages for $4.99 and will be in stores on August 29.
Writer Gail Simone (Batgirl, Red Sonja) and artist Inaki Miranda (Harley Quinn) bring together DC's beloved catburgler and Looney Tunes' cat trying to burgle a bird in Catwoman / Tweety and Sylvester Special #1, which finds Catwoman and Sylvester teaming up against Tweety and Black Canary. The issue features a cover by Emanuela Lupacchino (Wonder Woman) and a backup story by writer Shea Fontana (DC Super Hero Girls) and artist Walter Carzon (Scooby-Doo).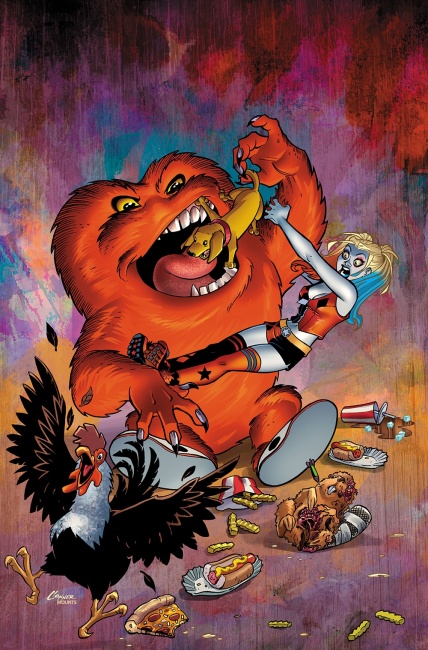 Harley Quinn teams up with a different kind of beast to battle a giant robot in
Harley Quinn / Gossamer Special
#1 from
Harley Quinn
team Jimmy Palmiotti and Amanda Conner and artist Pier Brito (
The Jetsons
). Conner covers the issue, which includes a backup story from writer Sholly Fisch (
Teen Titans Go!
) and artist Dave Alvarez (
Looney Tunes
).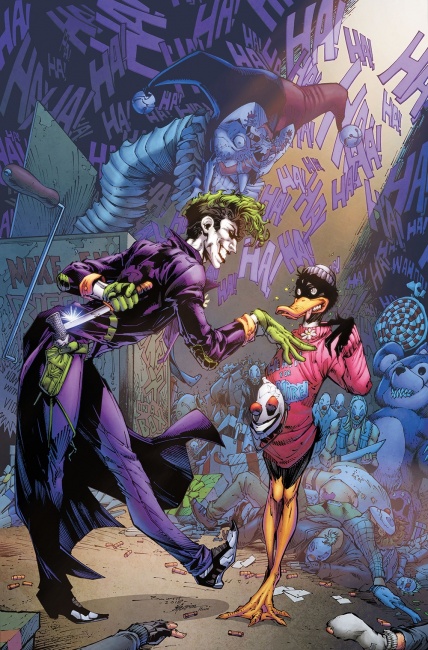 The Joker / Daffy Duck Special #1 from writer Scott Lobdell (X-Men) and interior and cover artists Brett Booth and Norm Rapmund (The Flash) find Daffy in the clutches of the Joker, who thinks the manic duck might be a useful member of his gang. Joey Cavalieri (DuckTales) and Luciano Vecchio (Beware the Batman) provide a backup story.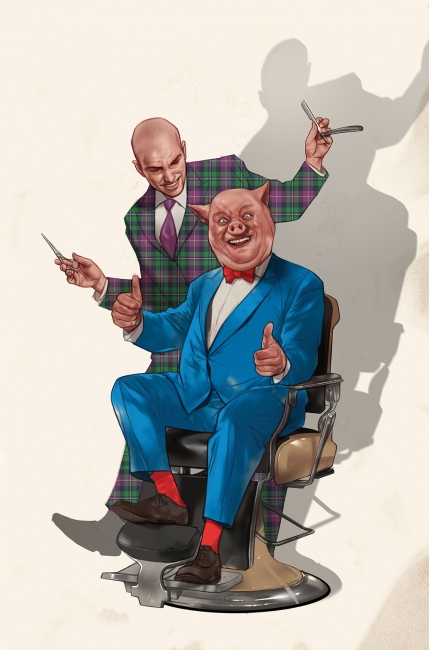 Porky Pig goes to work for LexCorp in
Lex Luthor / Porky Pig Special
#1 from Mark Russell (The Flintstones) and artists Brad Walker and Andrew Hennessy (
Aquaman
). Writer Jim Fanning and artist John Loter (
Martian Manhunter/ Marvin the Martian Special
#1) provide a backup story for the Ben Oliver-covered issue.
DC recently released a collection of their previous DC Comics / Looney Tunes crossovers, which include Bugs Bunny, Lobo, Road Runner, Wonder Woman, Elmer Fudd, Batman, and more (see "Dc Goes 'Looney Tunes'").
Click on the Gallery for cover images.