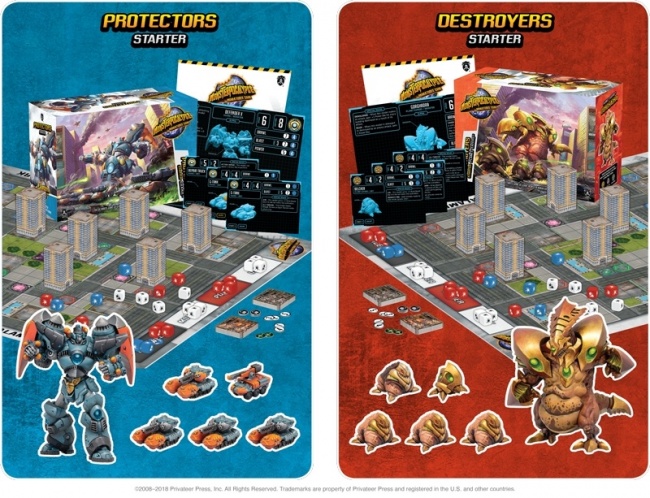 Privateer Press has shared updated information on its forthcoming
Monsterpocalypse Starter Sets
launching in September.
The rebooted battle miniatures game was announced earlier this year (see "
First Releases for 'Monsterpocalypse' Battle Miniatures Game
"), along with information on the organized play kits (see "
First 'Monsterpocalypse' OP Kits
"). The initial graphics for the starters listed the correct kind of components, but not the full complement.
Each starter includes 26 dice [10 action dice (white), 10 power dice (red), 6 boost dice (blue)], 6 folding cardstock apartment buildings, 12 fire/rubble markers, 1 monster stat card, 1 unit stat card, 1 elite unit stat card, 1 double sided map, 1 monster model, 5 unit models, and a rulebook. MSRP is $49.99 / each.
See images of each starter's components in the Gallery below!