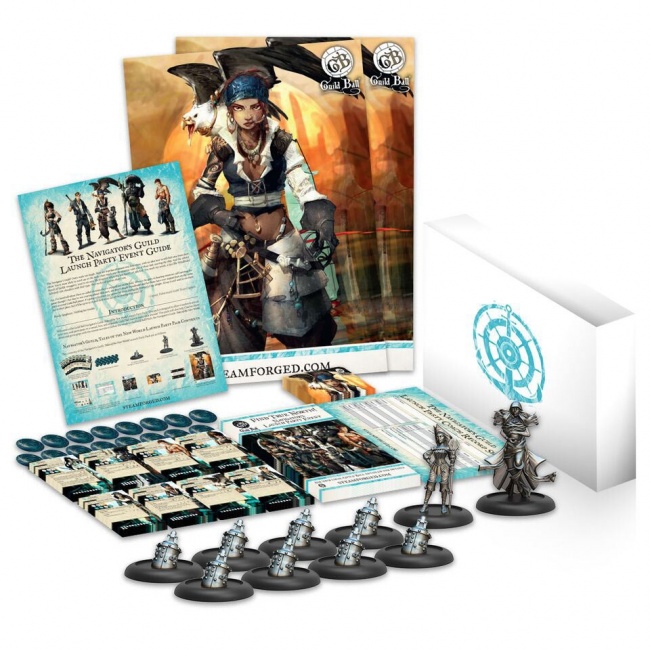 The world-wise explorers of the Navigator's Guild are ready to join the action on the pitch with the
Guild Ball Launch Pack—The Navigator's Guild
, which Steamforged Games will release on August 3.
The Navigator's Guild uses the tricks they have learned travelling the world to introduce their own style of play, marked by high speed and elusive players. The
Launch Pack
gives participating retailers a way to introduce this new group to fans of
Guild Ball
, featuring a new scenario played on a flooded field that has a number of waterspouts waiting to erupt and interfere with players' careful plans.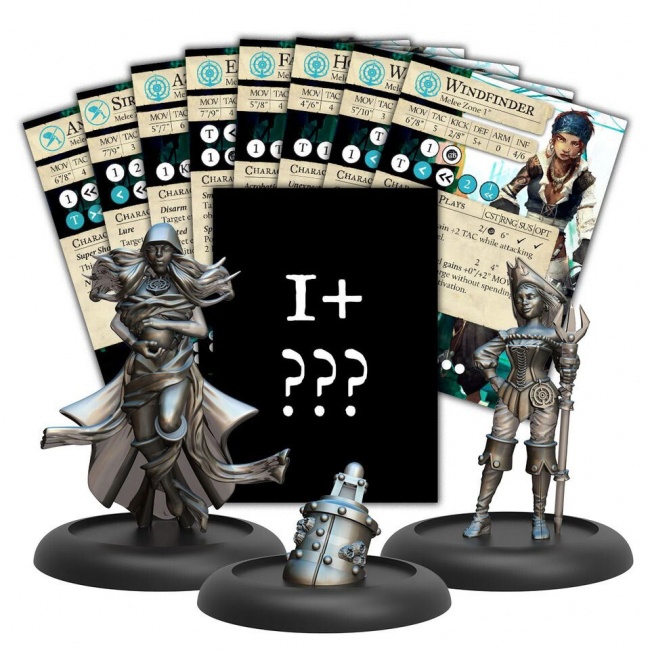 The
Guild Ball Launch Pack—The Navigator's Guild
includes the
Tales of the New World
Launch Party Guide
, 2 double-sided posters with sign-up sheets, 20 flyers, 20 invitation cards, 10 double-sided Coach Record Sheets with team construction rules, 1 limited edition alternate sculpt Siren model, 1 limited edition alternate sculpt Angel model, 8 limited edition Navigator player cards, 8 limited edition Navigator's Buoy balls, 16 30mm Waterspout tokens, and 1 Thank You Voucher for the event organizer. The materials in the
Launch Pack
are not for resale, and are offered without the normal retailer discount. MSRP is $30.00 per pack.
Steamforged is in the process of transitioning production away from metal miniatures for the
Guild Ball
line in favor of plastic, a process that is expected to take two years (see "
Steamforged Ditches Metal
").