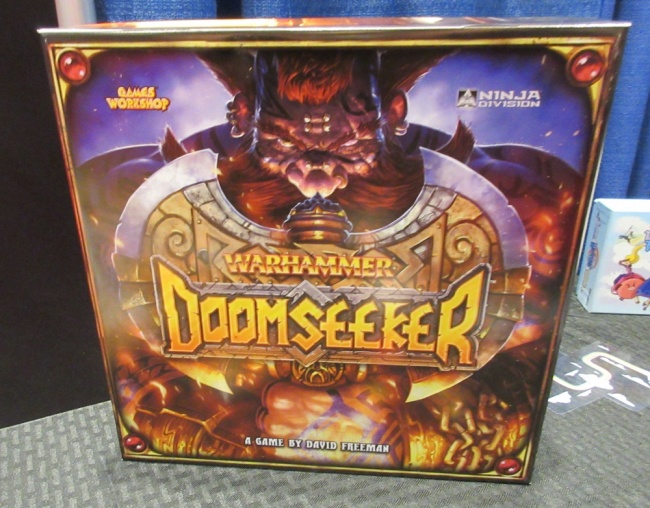 At ACD Games Day, Ninja Division was showing of its upcoming licensed
Warhammer Fantasy
card game
Doomseeker,
which will release at Gen Con.Designed by David Freeman (
Ninja All-Stars, Rail Raiders Infinite
), the game is set in the
Warhammer Fantasy Old World
. Players take the role of dwarf slayers, competing to achieve the most glorious death in battle possible. Players take on all manner of foe, gaining in glory, but their death must come at the hands of a worthy foe like a chaos dragon.
The game is for 2 – 4 players and plays in 30 – 60 minutes. MSRP will be around $40.00.
Ninja Division announced the license to produce the game last year (see "
Ninja Division to Release 'Doomseeker'
").
See images in the Gallery below!