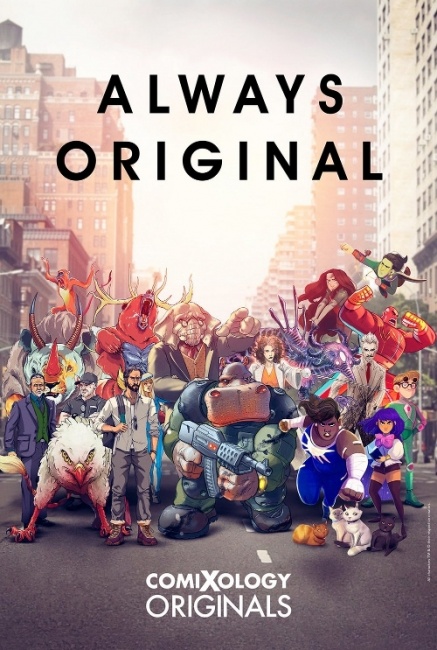 ComiXology announced four new comics projects under its comiXology Originals program (see "
ComiXology Launches Exclusive Content
") on Friday, but these new releases will not only be available digitally, they will also be available in print editions produced under Amazon's print-on-demand program.
The four new releases are:
Savage Game,
a 60-page graphic novel created by NFL player Ryan Kalil, written by Shawn Kittelsen with art by Chris B. Murray.
Superfreaks
, a 5-issue superhero mystery, with all issues dropping at the same time, written by Elsa Charretier and Pierrick Colinet with art by Margaux Saltel. POD price is $6.99 ($4.99 digital).
Elephantmen 2261: The Death of Shorty, a five-issue monthly comic series written by Richard Starkings with art by Axel Medellin and Boo Cook.
Ask for Mercy
, written by Richard Starkings with art by Abigail Jill Harding, will be a six-issue series releasing every six weeks.
The print-on-demand edition of
Savage Game
is available now, simultaneously with the digital release. Series collections, when released, will also be available as POD editions.
Click Gallery below for full size covers of all releases!