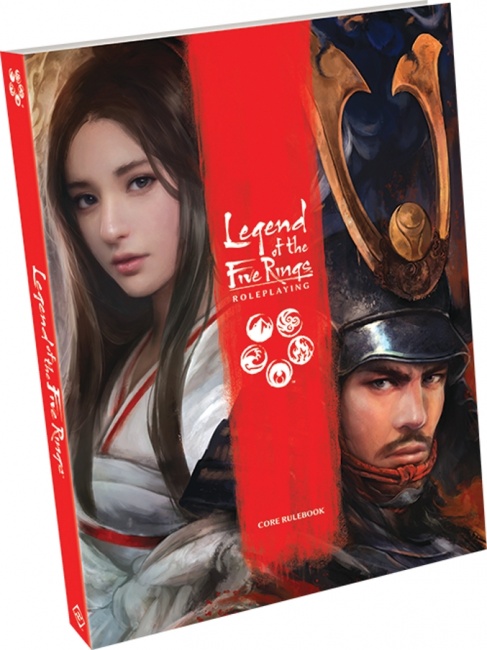 Fantasy Flight Games will release the
Legend of the Five Rings Roleplay Game Core Rulebook
and other accessories in Q3.
The Legend of the Five Rings Roleplaying Core Rulebook is a 336-page, full-color guide to Rokugan and the intrigue of the Emerald Empire. Players will create characters through a new version of the Game of 20 Questions process first used in the first edition of the game. There are seven chapters for Game Masters, featuring advice on running a game or campaign and mechanical rules advice. MSRP is $49.95.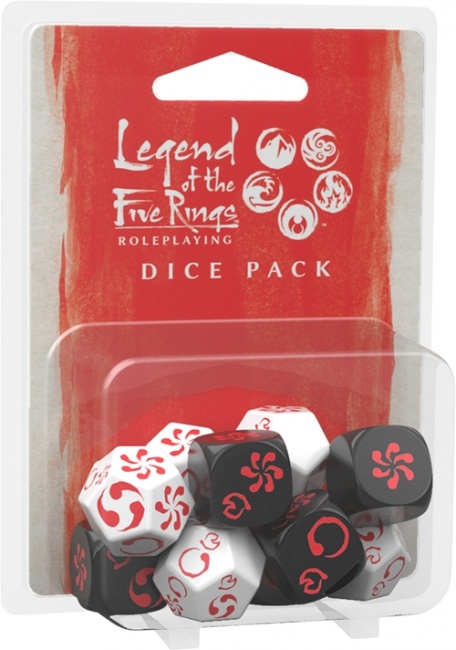 The
L5R RPG
uses a set of custom dice to decide the success/failure, strife, and narrative opportunities generated by each test a character faces. The
Legend of the Five Rings Roleplaying Dice Pack
includes 10 custom dice – five black and five white. MSRP is $12.95.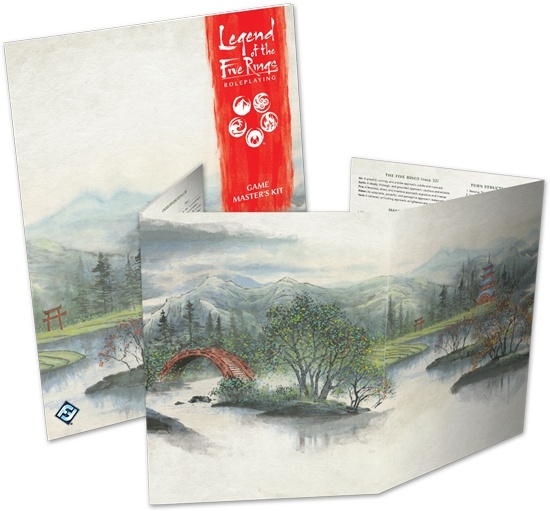 The
Legend of the Five Rings Roleplaying Game Game Master's Kit
includes a GM screen and a beginning adventure for players,
Dark Tides
. The GM Screen is filled with rule reminders and tables (with an index of commonly referenced rules) and allows the GM to hide skill checks if they wish. MSRP is $19.95.
These products will follow the release of the Legend of the Five Rings Roleplaying Beginner Game, which is also due in Q3 (see "First 'L5R RPG' Title from FFG").