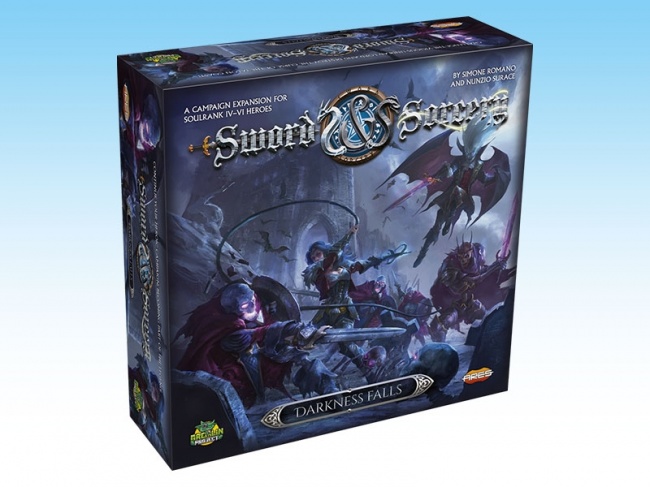 Ares Games will release
Darkness Falls,
a new expansion for its cooperative board and miniatures game
Sword & Sorcery
in August.
In the fantasy realm of Sword & Sorcery, the heroes have reached the final act of their epic saga, in the Darkness Falls campaign. As unending night envelops the land, the heroes must face undead enemies that never rest and do not register pain. There are skeletons, vampires, succubi, death knights, werewolves and other lethal creatures to battle, as well as two powerful master enemies. The campaign includes seven new high-level quests, using combinations of new storybook, book of secrets, and card actions to weave an innovative story-driven climax to the campaign.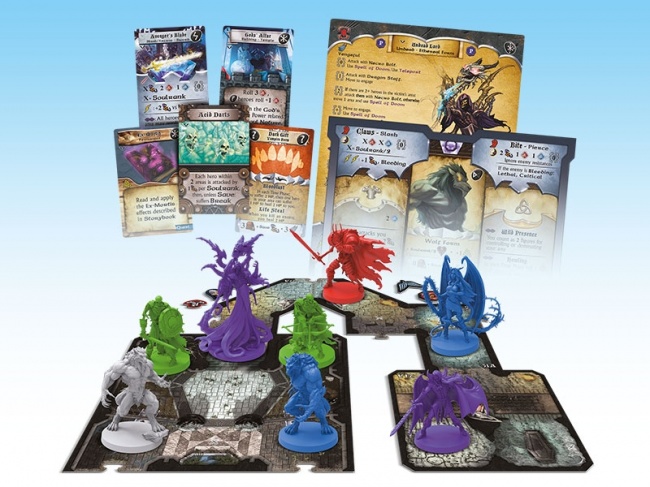 The box includes 1 storybook, 1 book of secrets, 1 reference sheet, 23 32mm scale plastic figures, 14 double–sided map tiles, 1 werewolf sheet, 2 master enemy scrolls, 15 enemy scrolls, 109 cards, and 129 tokens and markers. As an expansion it requires the base game to play (see "
Ares Games' Epic Fantasy Co-op Board Game
"). MSRP is $69.90.
Ares is premiering the Sword & Sorcery: Arcane Portal campaign expansion as well as two new Hero Packs at Origins this week with trade release to follow (see "Enlarge the World of 'Sword & Sorcery'").