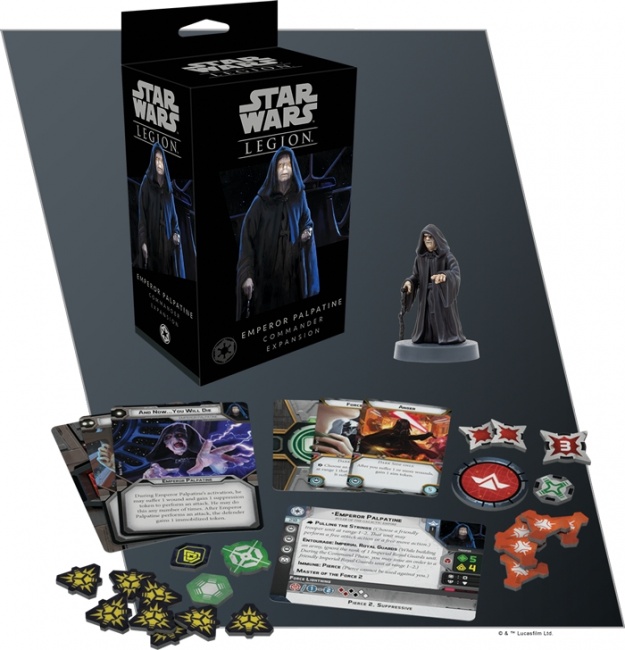 Fantasy Flight Games is adding Emperor Palpatine to
Star Wars: Legion
as a new
Commander Expansion,
as well as his
Imperial Royal Guards Unit Expansion,
in Q4.
The
Emperor Palpatine Commander Expansion
adds the Sith Lord as an Imperial forces commander on his own or side by side with another Imperial commander like Darth Vader. The expansion includes a single unpainted miniature, three upgrade cards that allow players to tap into his mastery of the Dark Side, and three new command cards. MSRP is $12.95.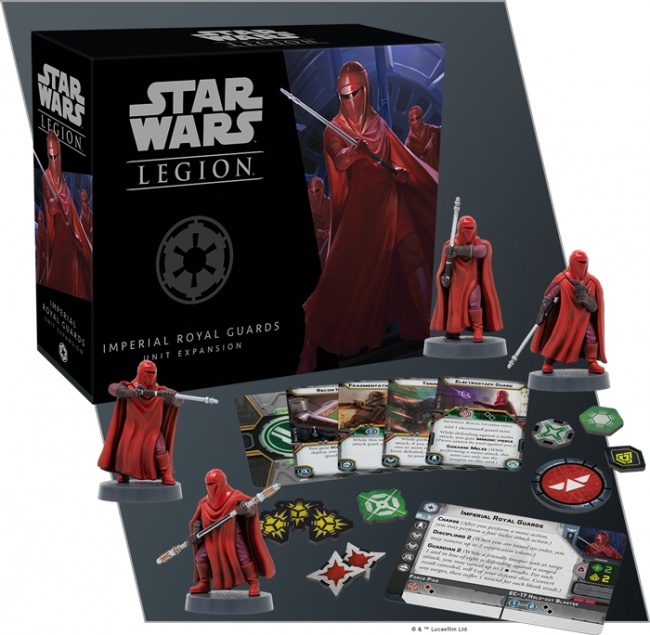 The
Imperial Royal Guards Unit Expansion
includes a squad of four unpainted, easily assembled miniatures who function as Emperor Palpatine's personal bodyguards. They are equipped with five distinct upgrade cards. MSRP is $24.95.
See more images in the Gallery below.
These releases will follow two
Team Unit Expansions
releasing in Q3 (see "
Heavy Weapons Roll Out for 'Star Wars: Legion'
").