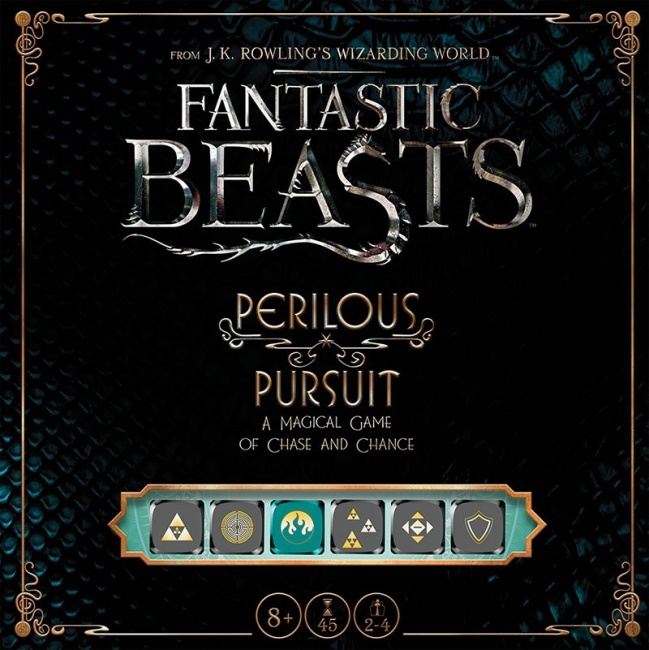 USAopoly will release
Fantastic Beasts: Perilous Pursuit
, based on the works of J. K. Rowling, this September.
In
Fantastic Beasts: Perilous Pursuit
, players assume the role of Newt Scamander and his friends Tina, Jacob, and Queenie as they try to gather up all of the magical creatures that have escaped from Newt's suitcase before the non-magical world learns of their existence. In order to recapture the wayward beasts, players will need to collect sets of dice, which allow them to take actions such as shielding one another or drawing cards.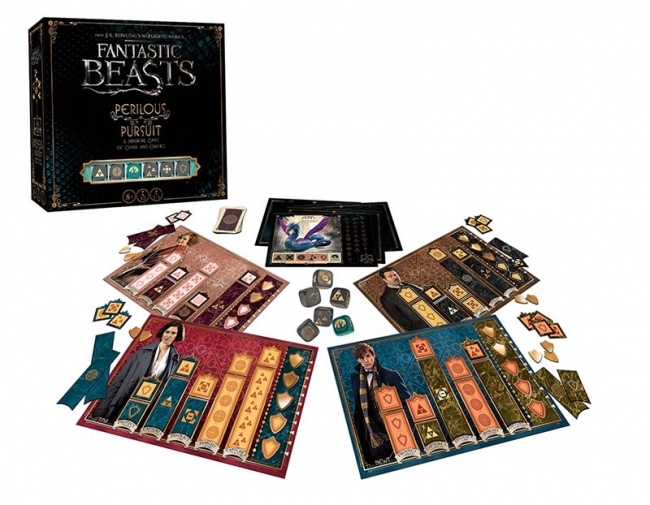 The game was produced under license and will be available only in the U.S. and Canada. It comes with 4 players boards, 60 tokens, 42 cards, 1 beast marker, and 6 custom dice. It is intended for 2 to 4 players, ages 8 and up, and takes about 45 minutes to play. MSRP is $29.95.
Perilous Pursuit
was one of a number of new games tied to the
Harry Potter
world that USAopoly announced earlier this year (see "
Harry Potter 'Codenames,' 'Munchkin Deluxe,' New Deck Builder
").